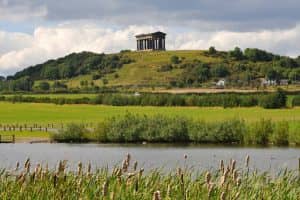 Sunderland is hosting the brand new Kubix Festival this August, which is set to boost tourism in the area.
The Kubix festival takes place over two days at Herrington Country Park and includes headliners such as Ronan Keating, Peter Andre and Adam Ant.
Festival director Alex Hutchinson believes the family event will contribute to a 'tourism boost' in Sunderland. He said: "The festival has had an overwhelmingly positive reaction from the public. Kubix Festival's intention is to become a nationally recognised Large Festival bringing artists from all genres to the North East.
"I have prioritised a variety of elements to people and businesses from Sunderland including employment and sponsorship opportunities. Feedback from local hotels regarding the event shows our impact is already being felt and we hope that this will be just the start of the tourism boost and economic benefit for Sunderland.
"Kubix is my effort, alongside other promoters, to show that Sunderland's spaces and its culture still have a key place to play in live music in the region."
Victoria French, Head of Events for Sunderland City Council, also believes the festival will be a 'great success'.
She believes events such as the Kubix Festival are positive for the local economy. She said: "Recent figures show that over eight million people visited Sunderland, supporting 5,000 jobs in the tourism industry. Festivals give the opportunity to further showcase what our city has to offer.
"The quality of the acts announced for the festival in August goes a long way in confirming our already good reputation for being a welcoming city capable of delivering some fantastic events."
Over 12 acts from different music genres ranging from pop to rock and indie will be playing at the festival on Friday 10 and Saturday 11 August.
The organisers are providing free travel for the public with shuttle buses from Sunderland, Newcastle, Durham, Middlesbrough, Gateshead and Hartlepool.
For more information, visit https://www.facebook.com/KubixFestival/
The festival is a family event with adult tickets priced at £33 for one day or £60.50 for a weekend and junior tickets priced at £19.
To book tickets visit www.eventim.com