Fortnite Battle Royale has become one of the most played games in the UK and worldwide. It has approximately 3.4 million players worldwide playing simultaneously. It is even crushing more established games such as Destiny 2 and Tom Clancy's Rainbow Six Siege in overall player counts. At over 45 million downloads, it exceeds gaming giants such as Blizzard's Overwatch and Activision's Call of Duty: World War 2.
Fortnite is a battle royale video game, which traditionally refers to a fight involving many combatants that is fought until only one fighter remains standing. The idea of a battle royale was created in 2001 when a Japanese film was released named 'Battle Royale'. The concept of lots of people being forced to fight each other to the death was popularised in 'The Hunger Games' series of books and films. Survival games such as ARMA 2 and Minecraft were the first games to introduce a battle royale mode, where players would scavenge for resources and fight each other until one individual or team was left standing.
In 2015, the first standalone battle royale game to be relevant and popular was released in early access, H1Z1. At release, H1Z1 suffered from severe technical issues, and soon became obsolete. In 2017, a much more popular battle royale title was also released in early access, PlayerUnknown's Battlegrounds, also known as PUBG. PUBG was a massive hit and got generally positive reviews from critics. Later in the year, however, the game "Fortnite" arrived. This completely changed the formula as it was free-to-play, and got an incredible following within a month.
Fortnite was originally unveiled in 2011 by Epic Games, developers of the Gears of War series, as a survival game in which a team of up to four players would fight off zombie-like creatures known as "husks", collect resources, build fortifications, protect survivors and construct weapons and traps. In late 2015, it was released as a closed beta on PC. Leading up to its free-to-play release, the game was offered as a paid early access period starting on July 25, 2017 for all platforms; those that purchased early access would be given a "Founders" status in-game with additional perks that would extend into the free-to-play game. Late 2017, Fortnite was split into two halves; Save the World, the survival game mode and Battle Royale, the battle royale game mode. Unlike Save the World, which, at this point in time was in paid early access, Battle Royale was free, and thus gained an enormous following veryquickly.
Every game of Battle Royale begins with all 100 players riding in a flying bus known as the 'battle bus'. Players then skydive towards an island with various alliteratively named towns and cities such as Lonely lodge, Tilted Towers and Salty Springs. Players then wander around building fortifications and collecting guns to fight the other players scattered around the island. The game can be played solo, in a duo or a squad of four.
Fortnite had earned itself over 45 million downloads by January 2018 and had destroyed its competition with its free-to-play system. Cosmetic items were added during late 2017, available for the in-game currency "v-bucks". V-bucks are available by playing Save the World or by purchasing them with real money (known as a microtransaction), either way causing people to spend money on the apparently free game. By adding these cosmetic features as well as a "Battle Pass", a season pass costing v-bucks which gives rewards for playing the game more, keeping players hooked. As a result, while, on the outside, it appears as a free-to-play game, it has amounted thousands of dollars.
On the 12th March 2018, Epic Games released a promotional video on their youtube channel for a version of Fortnite available for IOS. Rumours have been circulating for a few months about a mobile version of the game, and fans of fortnite are now as excited as ever to try the game out on a new system. The 'invite event' was announced alongside the video and allows players to sign up to a list of possible alpha testers for the mobile version. If accepted, they will join a revolution that may change the way mobile games are perceived compared to console and PC games. If this is successful then it could improve the expectations for mobile games.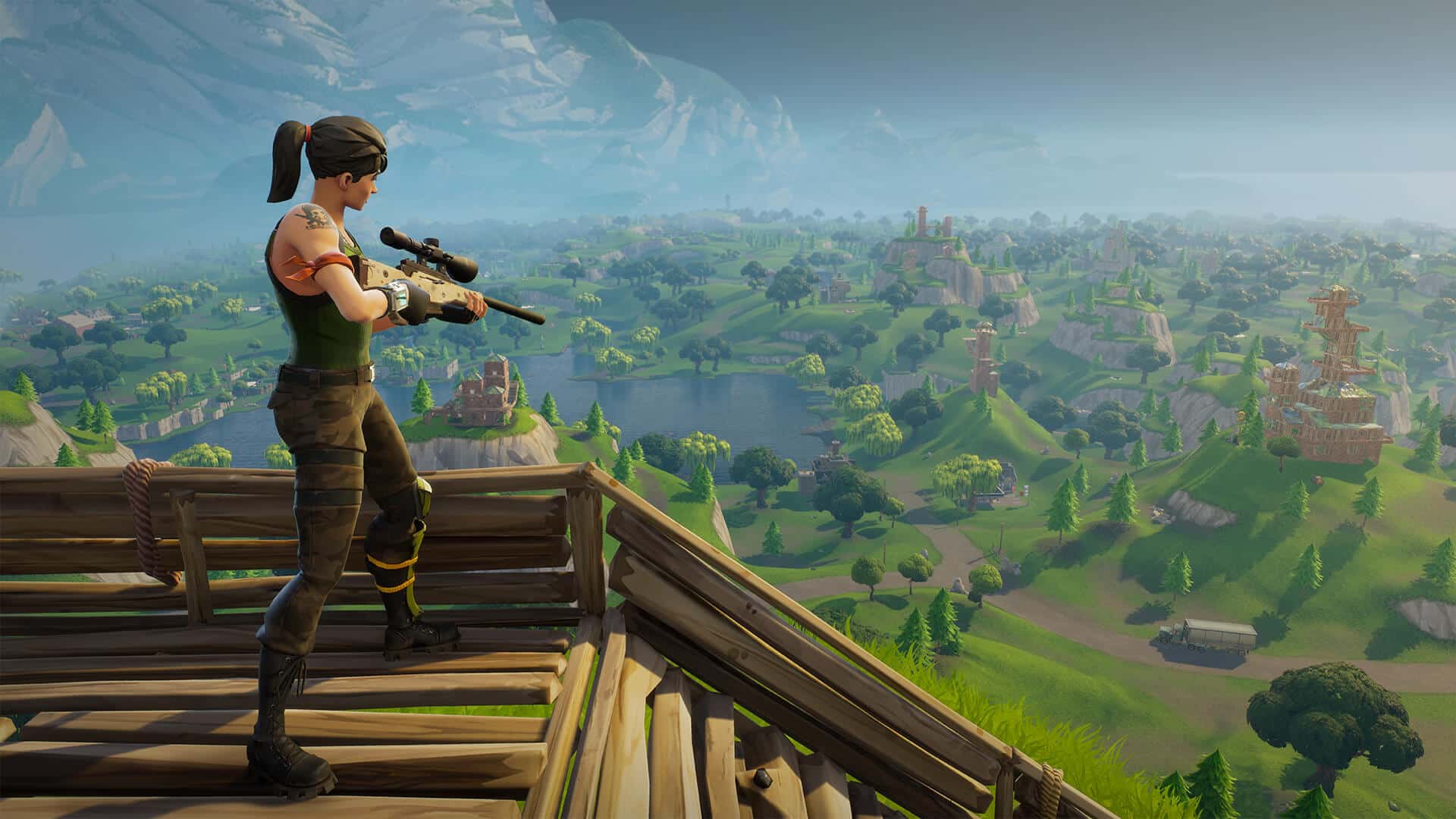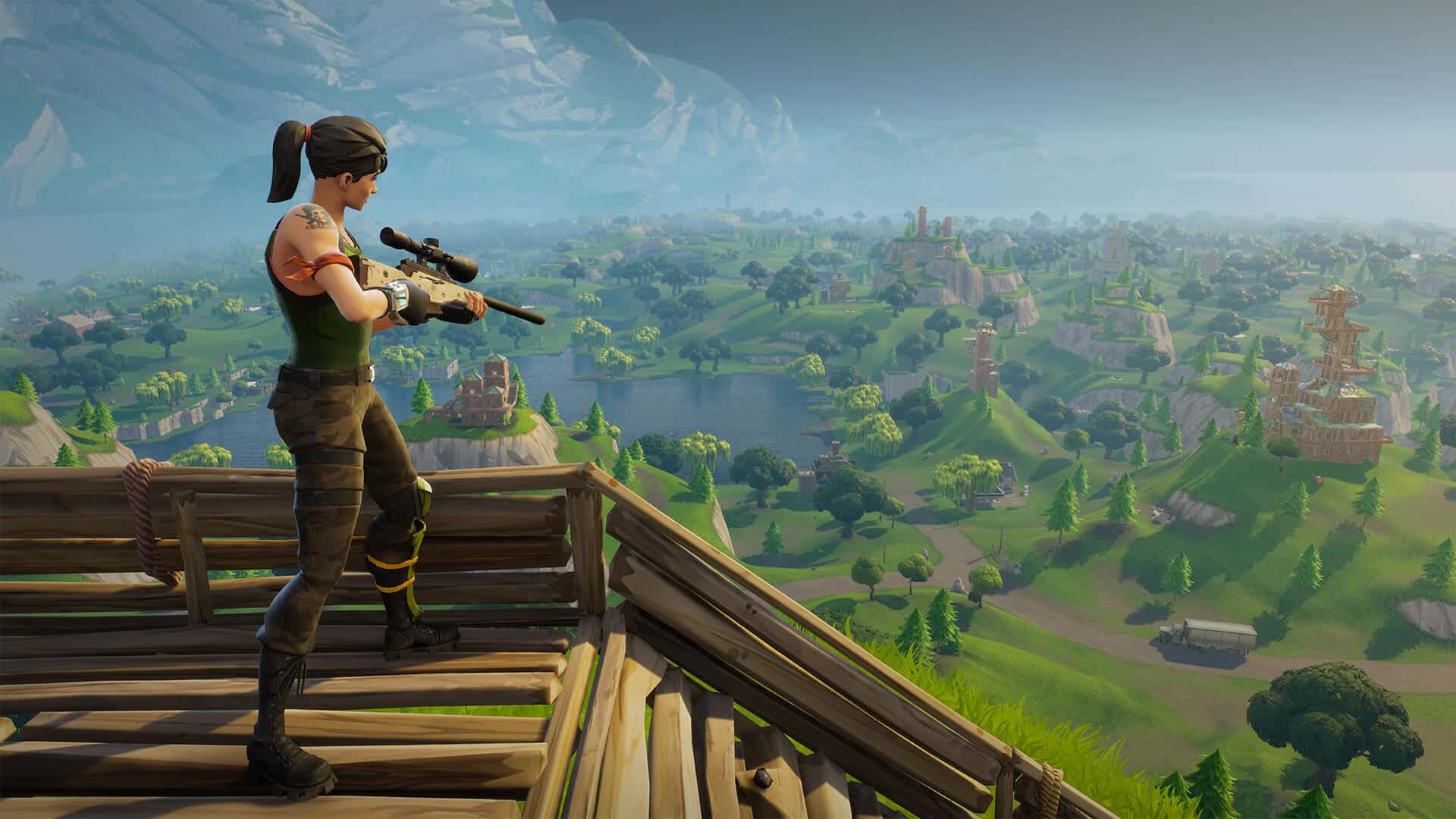 But will the game's immense popularity be sustained, or lost to time and unpopularity like many other battle royale games before it? Will the switch to mobile be beneficial, or will it halt the game's success? 'Shooter and construction type games are very popular.  Fortnite is a sandbox survival game. A lot of people played and still play a game called Pubg (PlayerUnknown's Battlegrounds) which has proved very popular. Fortnite has the added benefit of collecting resources and building fortifications and with zombie like creatures to kill some say it's a cross between Minecraft and Left 4 Dead.  This gives it an added dimension. Having a free version also helps.' says Khurram Chaudhry, an ICT teacher at Ponteland Community High school when asked about the game became so popular 'PUBG and equivalents have made it to phones but they need powerful phones and the control mechanism isn't that great. With the added features of Fortnite I'm not sure how this would be controlled with ease.  Not only that, as a team game, quitting will let your team down (unlike PUBG where you drop out of the battle royale). Obviously it gives access to the millions of Apple users which will increase their market.'
For now at least, fortnite remains one of the most popular and fastly growing games in the world, and its popularity has no sign of ending soon.
By Jack Stuart, Sam Mills, Ben Dawson and Ben Woolley for BBC school report on Friday the 16th March
All Pictures from EpicGames.com