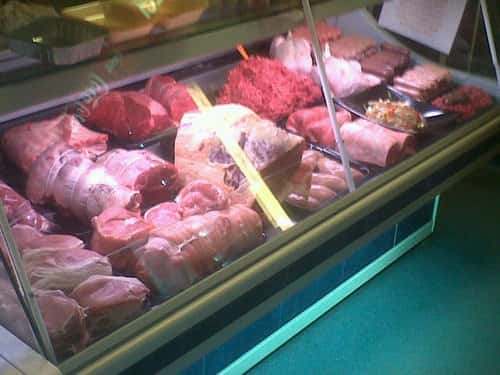 A Sunderland butchers will be raising the 'steaks' this week for National Butchers week.
Stirks, a family run business on Wearside who are known across the North East for their quality and affordable meat packs, have revealed they will be heading back to their roots between March 12-18 to honour National Butchers week.
The business, owned by brothers John and Steve Stirk, have come up with a way of providing their customers with the best meat on the market to enable them to live a healthier lifestyle at an affordable price.
And with the country celebrating butchers far and wide this week, Stirks will be providing 'traditional' options for their customers.
John said: "We are going to go down the route that made us very good butchers.
"You can expect speciality sausages and bacon cheese burgers among other things this week."
Founded in 2010, Stirks butchers was started when John brought out another local butchers, Davidsons, when he was 24-years-old.
And while supermarkets continue to grow, John believes Stirks' 'family' element will see them continue to have the edge on their competitors.
"The ethos at our butchers is that we want to save people money.
"We could save people £20 a week on shopping by buying a meat pack and making sitting down and eating as a family more convenient.
"The money saved adds up and could give a family a trip or a meal out.
"A lot of heart and thought went into creating the meat packs because I know where I have come from and Sunderland is still a working-class city."
And it is that relatable touch that has seen Stirks thrive over the last seven years, with two shops and 30 members of staff offering a convenient and affordable service.
Sharon Bell, 40, from Sunderland, said: "No other butchers in Sunderland compares to Stirks.
"Their BBQ packs are ideal and affordable over the Summer time."
For more information on National Butchers week visit meatinfo.co.uk.