Fatal road collision rates are declining in the North East, a freedom of information request submitted by SR News – to the region's police forces – has revealed.
The request separated overall deadly road accident rates by command areas: Northumbria, Durham, Darlington, Cleveland and North Yorkshire.
From April 2014 to November 2017, a total of 395 people were killed on the North East's roads.
In 2014, a total of 118 people died; this rate was reduced by 16 per cent in 2015 to 99 deaths, and again in 2016 by five per cent to 94 fatalities.
2017 has so far followed the trend with a 10 per cent reduction in fatalities to 84 people.
On average, deadly collisions in the region have been reduced by 10.6 per cent since 2014.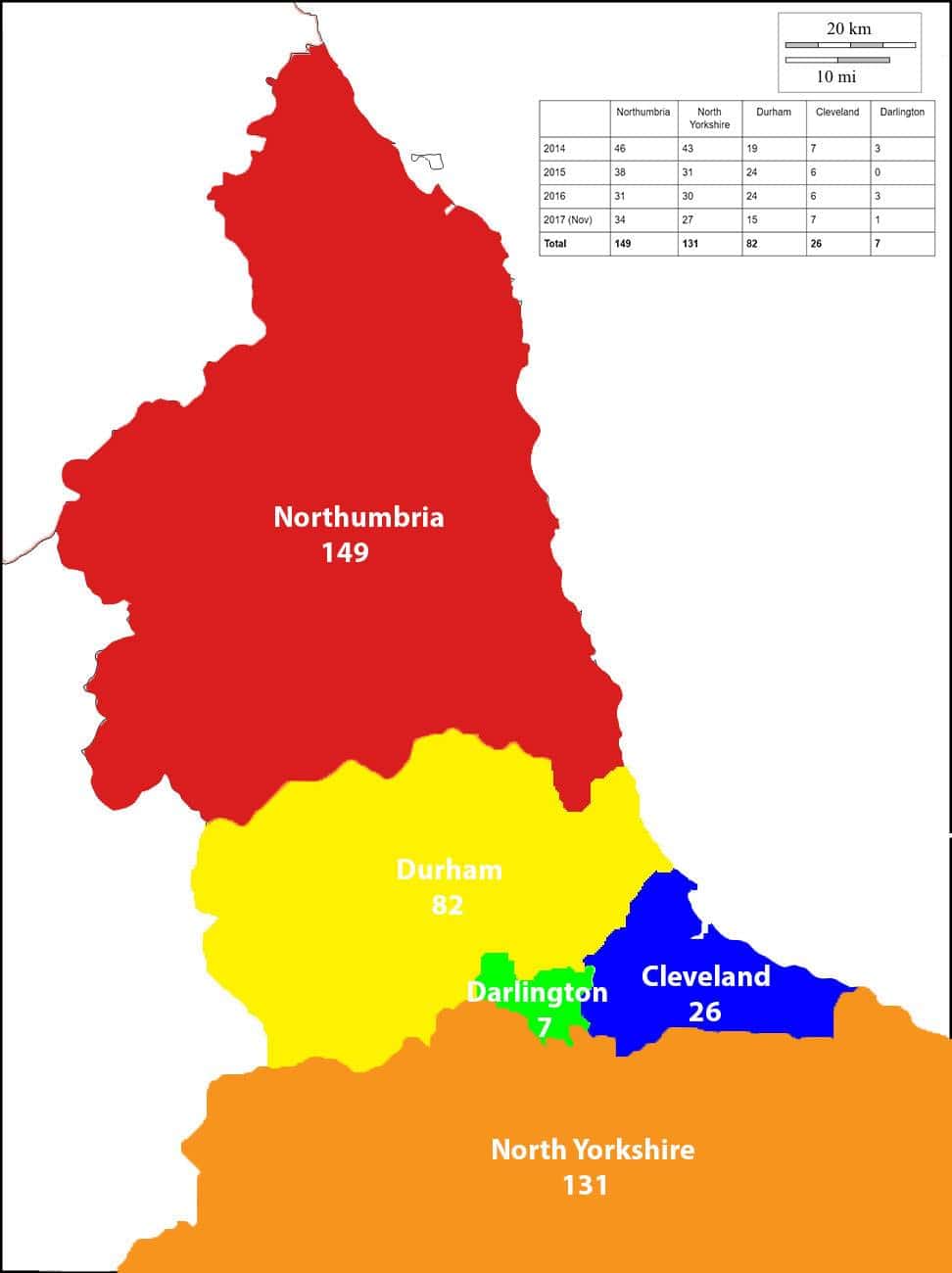 But despite the region's low numbers, Northumberland and North Tyneside – part of Northumbria Police's Northern area command – maintained the highest rate of lethal road accidents in the region, for four years running.
149 people succumbed to accidents in the area; a stark contrast compared to the place with the lowest recorded collisions, Darlington.
There, over the same period, seven people were killed – with no recorded deaths in 2015.
Karissa Tynemouth, 39, finds the low numbers in the North East "encouraging," following the death of her "happy and hardworking" 17-year-old son, Ricky Tynemouth, last year after a fatal car collision.
On April 13 last year, a "typical day" turned into horror and devastation for his mum, after Ryan Nicholson of Eastgreen, Scotland Gate, Choppington, lost control of his Vauxhall Corsa on a bend.
Ricky, a construction apprentice, was the only one to lose his life in the collision, near Choppington, Northumberland.
Nicholson, a learner driver and lifelong friend of Ricky, admitted causing death by careless driving, having no licence or insurance, failing to stop and failing to report an accident.
The 19-year-old was given a suspended sentence for 15 months; ultimately he was suspended for two years – with 200 hours unpaid work, a six month curfew and a 12 month driving ban.
Ricky's mum, Karissa, said: "We had to wait till the police liaison officers came to tell us – that's when my world fell apart. I begged the police to tell me different. It was like a part of me [was] just gone and it'll never come back. My arms are empty. It doesn't matter who's in them there's somebody missing.
"He was special. He knew exactly where he wanted to be and what he wanted to do. He loved his job, he never missed a day.
"He will be remembered. No-one's going to forget him."
Cleveland reported 26 fatal road accidents, making it the second safest area, in terms of the amount of collisions.
Sgt Harry Simpson from Cleveland and Durham Specialist Operations unit, said "Although the figures for fatal collisions within the Cleveland Police area are relatively low, one fatality is always too many.
"We run campaigns and initiatives throughout the year to make motorists aware of how they can reduce their chances of becoming involved in a serious or fatal collision.
"We concentrate on what we call the fatal four – driving at inappropriate or excessive speed, driving while distracted, driving without wearing a seatbelt and driving while under the influence of alcohol or drugs."
Durham Police – who cover the East, West and South of the area – reported 82 deaths between 2014 and November 2017 – a harsh comparison to neighbouring Darlington.
But Darlington councillor, Anne-Marie Curry said there are many variables: "Although the death rate is low here in Darlington, there are many accidents. Death rates are probably low as we are a small town and at peak time cars tend to go slowly, lowering the chance for fatal accidents."
However, in North Yorkshire, the second worst area, a total of 131 people lost their lives in road accidents.
Nationally, the Department for Transport reported a six per cent increase in the amount of deadly incidents in 2016.
Despite the rise, road safety charity Brake welcomed the fall in fatal road collisions in the North East region.
A spokesperson for the organisation said: "Any indication of improved road safety is to be welcomed, however, Brake believes we must not be complacent and should strive towards a vision of zero road deaths and serious injuries."
Police forces across the North East are taking part in enforcement action and campaigns to raise awareness of dangerous drink and drug driving, during the festive season.
Last weekend (December 9), special constables from Northumbria Police were armed with a speed gun, breathalyser and drug testing kit in Newcastle and Gateshead, as part of Operation Protect, in order to crack down on car crime.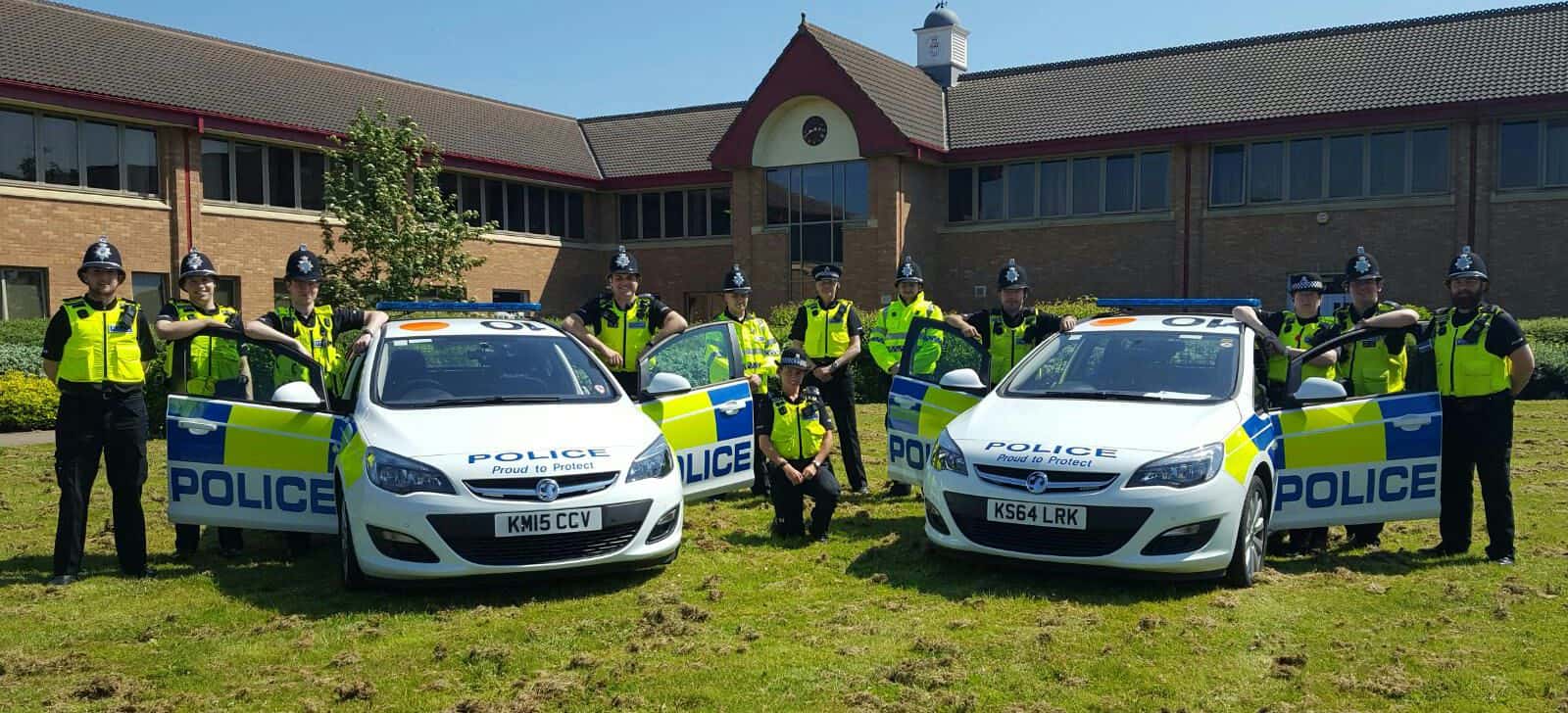 Northumbria Police were contacted, but were unable to comment on their statistics.
Let us know what you think of the figures @SRNewsNow on Twitter or SRNews on Facebook.
Article written by Leia Reid, Sophie Dishman and Ben Potts