Those who are living in the North East are twice as likely to die in a fire at home if they haven't got a smoke alarm, according to the Tyne & Wear Fire and Rescue Service.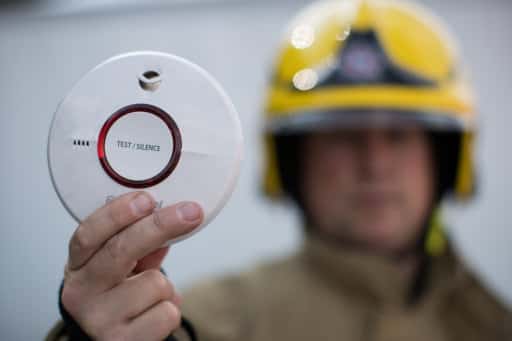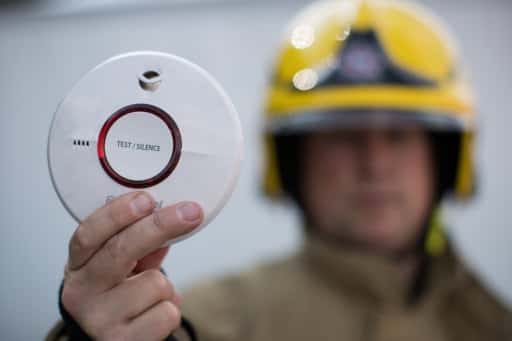 Smoke alarms that are correctly installed and maintained play a critical role in reducing fire related deaths and injuries.
Smoke alarms are the quickest way to alert you of a fire, giving you the valuable time needed to escape. They are easy to fit, easy to get hold of and are considerably cheap.
Mark Ledger, a Prevention Policy & Strategy manager at Tyne & Wear Fire and Rescue Service, said: "A smoke alarm really is the start of a whole bigger picture. So make sure they are working, keep them clean, keep them maintained and keep dust away from them.
"The purpose of them is to protect your means of escape, it's not there to protect you within a room, it's there to protect your way in getting out.
"It's an important time, you need to make sure that they are actually working because we do have incidents when, at Christmas time especially, people drink and they are not as aware of the sound, they are not aware of what they are doing, they make mistakes and they take risks. Ultimately though, it's trying to prevent that from happening and make people more aware of the obvious hazards."
Every year, the fire and rescue service responds to 600,000 fires resulting in more than 800 deaths and 17,000 injuries, many of which could have been prevented had there been an earlier warning.
There are currently four different types of smoke alarms: ionisation, optical, heat and combined. Each of them has their own unique purpose though when asked about which one he would recommend, Mark added: "They all have their own advantages however we offer an optical detection, it has semi heat detection and it is really sensitive to the different types of smoke particles. You want it to be sensitive enough to notice the difference between cooking particles and actual combustion.
"Thankfully, we've never had any fatalities but the one that we've got at the minute, an optical alarm is really good, it has LED lighting, it is really visible and it is modern technology, so that's the one we would recommend.
"We offer a free home safety check service, should people require smoke detection, then we will offer it. If you have working smoke alarms, it's important that you just test and maintain them yourself."
Recent studies show that on average two people over 65 die in a house fire every week and one in eight house fires that the fire and rescue services have attended did not have a working smoke alarm.
For maximum protection, the more smoke alarms that are fitted, the higher the chance there is of protection.
When it comes to installing and maintaining your smoke alarm, Mark offered some great tips and advice, adding: "The rule of thumb should be one on each floor in the hallway areas. In a two story house, that would be ground floor or hallway and on the first floor, it would be on your landing. Basic testing maintenance is pressing the button, hoover any dust particles and if it bleeps contact either the people who installed it or if you have installed it yourself, then contact the manufacturer.
"I would just like to ask people in our local area to just be more vigilant. We always say fires start when your attention stops and Christmas is the perfect time where tension stops because people are more vulnerable. They are more risk taking, they are more relaxed and they are more fun loving. People tend not to be aware of their safety in their home at Christmas time and that's when they are most at risk of something happening."
The early detection of a fire saves lives and can reduce damage to properties and belongings. At Tyneside Security, they supply, install and maintain a suitable fire detection system which complies with the current British Standards.
Andrew Grainger, a Senior Surveyor at Tyneside Security, said: "We install fire alarm systems regularly for commercial premises. We do tag smoke detectors onto our domestic intruder alarm systems but a lot of the time, houses already have them in place.
"We do now and again add smoke detectors to a system or replace them if it's like the ionisation ones which have generally got a 10 year life span. Though we tend to fit the optical detectors more often, mainly because of the radiation part which means it's trickier to dispose of.
"Once they are installed, they need testing on a regular basis. There's different ways of testing them but the majority of them have got the buttons on the actual detector which you can press and it will test the sound of it.
"But sometimes it's a misconception that that's good enough to test because it's not actually testing if smoke is getting in there. We have cans of smoke to test it and prove it actually works."
For more information on smoke alarms, visit: Tyne and Wear Fire and Rescue Service and Tyneside Security.