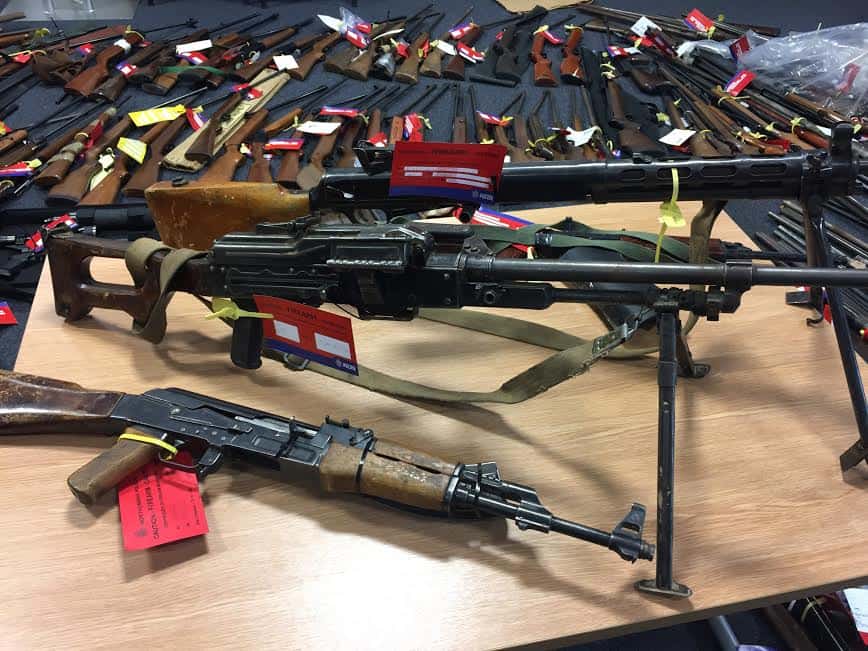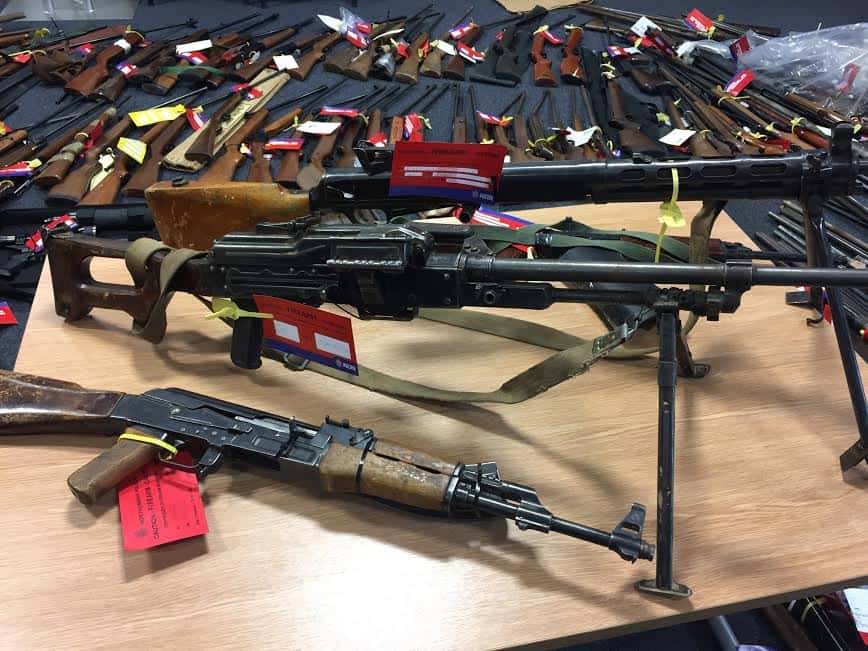 MORE than 393 firearms, including air weapons and historical pieces were handed in to police stations across Durham, Cleveland and Northumbria as part of a national firearms surrender.
The initiative, named Operation Aztec, ran from November 13 to November 26, to give people the opportunity to carefully dispose of any unwanted or illegally-held guns and ammunition.
Firearms received include a shotgun disguised as a walking stick, various pieces from the First and Second World Wars, an 1890 revolver and a small number of guns that had not been correctly deactivated.
The surrender also encouraged the handing in of replica firearms. These types of weapons can be very realistic in appearance, can be used in crime and, depending on the circumstances, they are usually restricted.
Neal Bickford, a Firearms Licencing and Staff Officer at Durham Constabulary HQ, described the surrender as a "success" and said: "We would like to thank everyone who got involved and are delighted with how the public have responded."
He continued, "I believe, in total, we had 63 guns handed in, these included air rifles, shotguns, pistols and BB guns, and there were also some knives in there aswell.
"We are very fortunate because the crime and gun rate in Durham is very low. Very few instances occur and, even in Sunderland too, it's very low so that's always a good thing.
"We had one a couple of years back which went really well and this one has gone even better, so for sure absolutely we'll look to keep it going."
It was all part of a national leadership which was organized by the National Ballistics Intelligence Service (NABIS) to prevent weapons from getting into the wrong hands.
Cleveland Police saw more than 50 items handed in, including 17 shotguns, 3 starter pistols and a large quantity of ammunition.
Cleveland's Inspector Mark Pitt, who co-ordinated the campaign, said: "The surrender gave holders the chance to dispose of the firearm or ammunition safely by taking it to a local police station and handing it in, or by arranging collection.
"Handing in unwanted, unlicensed weapons also avoids the risk of them becoming used for criminal purposes.
"Finally, I would like to thank all those members of the public who took the time to bring items in; their support is very much appreciated."
Meanwhile, the Northumbria Force saw 280 firearms handed in:
• Pistols (6)
• Revolvers (8)
• Rifles (22)
• Shotguns (92)
• Imitation/Blank firer (40)
• Air weapons (102)
• Other (including ornamental, taser and flare gun – 10)
If it is suspected — prior to its surrender — a firearm has been used in criminal offences it will be eagerly investigated.
Northumbria Police's lead for the surrender, Chief Inspector Dave Gould, said: "I would like to take this opportunity to thank the public for their support in making this a successful operation.
"A number of the guns surrendered are believed to be veteran war pieces, some overlooked or forgotten about and some inherited by families who have been unsure of what to do with them. These families have welcomed the opportunity to safely dispose of them out of harm's way."
He added: "We will continue to use intelligence and a proactive approach to target criminal use of firearms."
While most items received will be destroyed, pieces of special interest or historical value may be secured in museums.
For more information on firearms and licencing, visit:
Durham Police – http://durham.police.uk/Information-and-advice/firearms-and-firearms-licensing
Northumbria Police – https://www.northumbria.police.uk/advice_and_information/firearms_licensing/
Cleveland Police – https://www.cleveland.police.uk/Services/Firearms.aspx