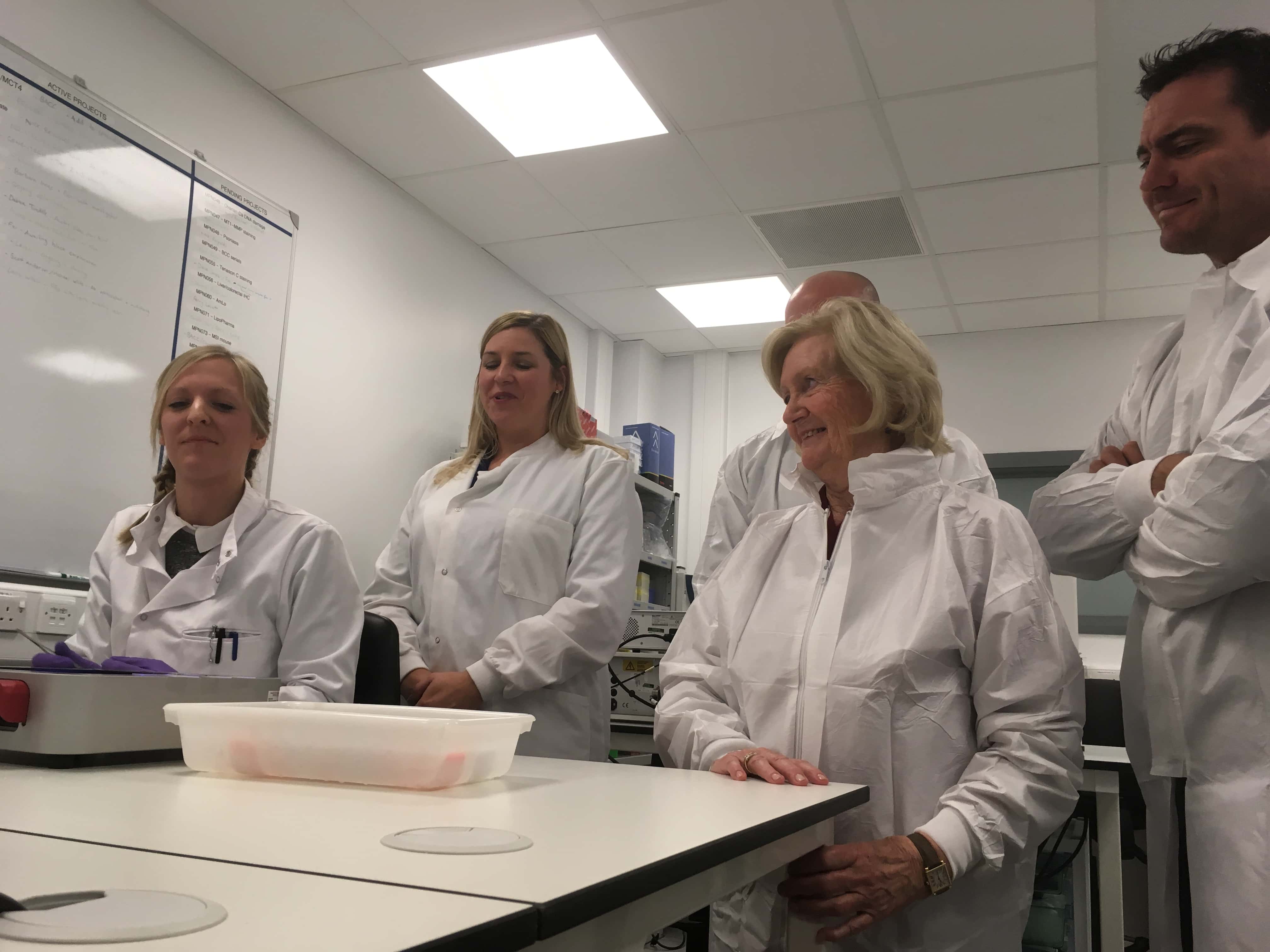 The Sir Bobby Robson Foundation has contributed £892,000 to Prospect-NE, a new personalised cancer treatment and research project, which will be delivered at the Royal Victoria Infirmary (RVI) in Newcastle.
The genome sequencing project, which will be delivered at the RVI's molecular pathology node proximity lab, will help develop personalised treatments for cancer patients, to find out how the disease is impacting their health and determine, in advance, if side effects are likely from treatment.
PROSPECT-NE will help up to 800 patients in the North East and Cumbria over the next four years.
The first recruit to the project is John Reid, 68, who has pancreatic cancer.
Mr Reid, from Blyth in Northumberland, said: "Somebody's got to go first [to trial the project]. I think the project is fantastic, it's money well spent. I hope it's going to help me — if it works it's a big bonus."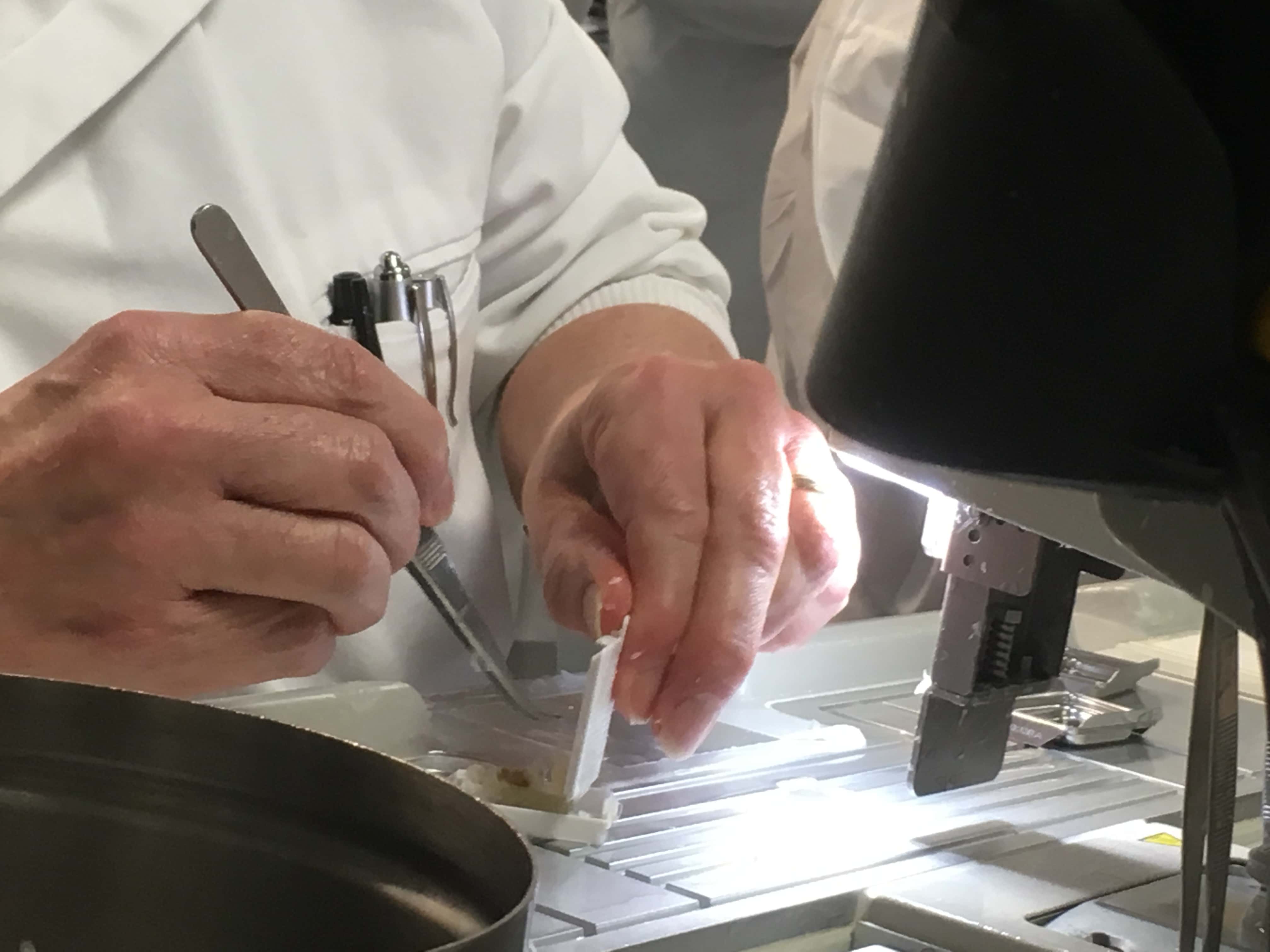 The project will link with cancer drug trials which are currently undertaken by patients at the Sir Bobby Robson Cancer Trials Research Centre, which is based at the Freeman Hospital's Northern Centre for Cancer Care.
Dr Alastair Greystoke, a consultant at the Sir Bobby Robson Centre, is one of the health professionals running the project.
The Newcastle University senior lecturer said: "We're hoping the lessons we are learning now within the trial setting, we can then apply to patients across the National Health Service (NHS). We know our patients are individuals, their cancers are individual, we need to know what's driving it forward so we can get the best treatment for them."
Patients will go through a seven step process during the project, as follows: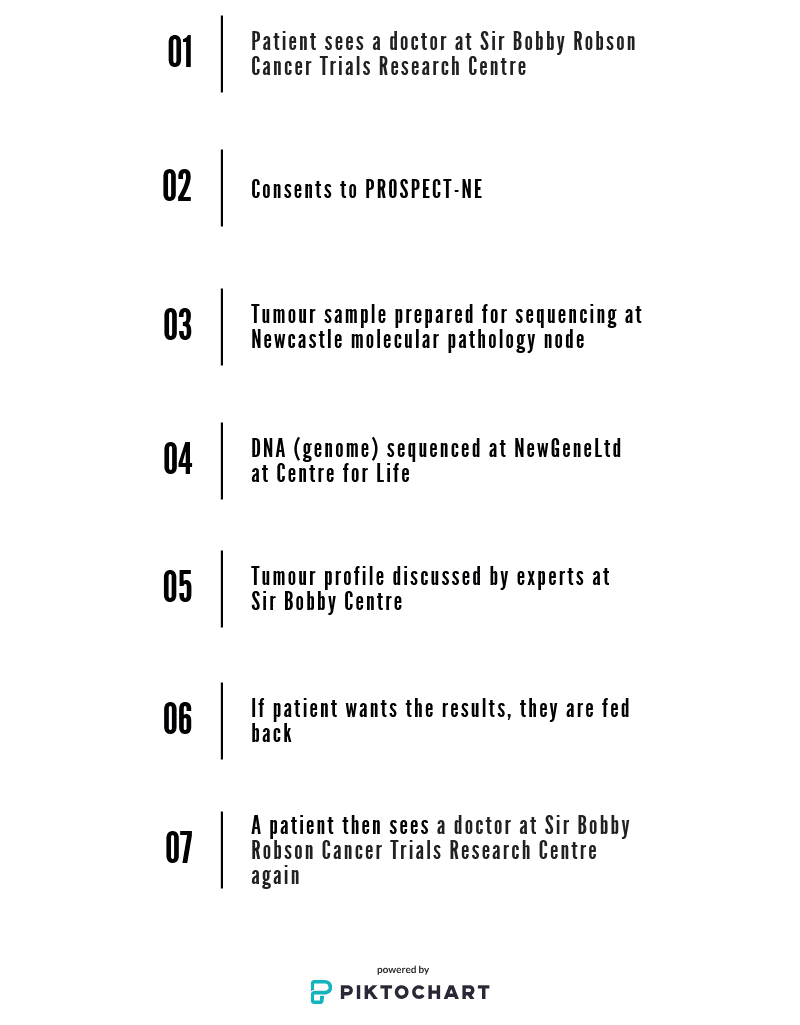 The sequencing technique being used in the project reads a molecule called DNA. This carries instructions used in the growth, development, functioning and reproduction of every living being, and is made up of four different chemicals, represented by the letters A, T, C and G.
Scientists will look at the unique 3.2 billion letters one by one, meaning for some patients a particular treatment can be recommended or even developed specifically for them.
Patrons of the Sir Bobby Robson Foundation Alan Shearer and Steve Harper, who are also ex-Newcastle United players, visited the lab with Sir Bobby's wife Lady Elsie and Dr Greystoke.
Watch the video below to find out what Steve Harper and Alan Shearer had to say about Sir Bobby Robson, who launched the charity in 2008 following his battle with cancer, and the new project.
The PROSPECT-NE project will also be used to find out more about biomarkers, which are naturally-occurring substances in blood. These biomarkers can help guide treatment for patients with cancer as some can tell people more about a tumour.
The Sir Bobby Robson Foundation's funding for this project will enable genomic sequencing of 200 samples a year.
Watch below to find out more about the science behind the genome project from the RVI's cellular pathology laboratory manager, Sarah Leigh Nicholson.