A Local MP has called for more family doctors for the Sunderland area.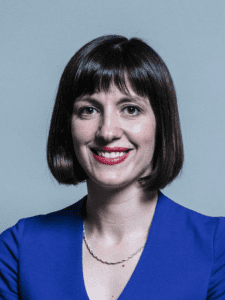 Labour MP, Bridget Phillipson, raised concerns over the decline of family doctors in Sunderland after numbers had "plummeted" over recent years. Phillipson claimed that Sunderland has the "greatest need to recruit and retain general practitioners."
During a debate in Parliament she said: "In recent years, the number of family doctors in Sunderland has plummeted.
"All the evidence shows that doctors are more likely to stay in the areas where they have trained. Does the Minister accept that new medical school places should be created in areas such as Sunderland, where there is the greatest need to recruit and retain general practitioners?"
Data from 2016 shows that the average GP in England will account for 1,600 patients. However, over half of surgeries in Sunderland have more than 2,000 patients per GP. Church View Medical Centre in Silksworth is reported to have over 4,000 patients to each family doctor.
In response to Phillipson's point, Parliamentary Under-Secretary of State for Health, Steve Brine said that "Undergraduate medical education is delivered in the North East in partnership between Newcastle and Durham universities." This equates for two of the 25 medical schools in England offering Government-funded places.
There are 1,500 additional places each year, 24 of which have already been allocated in Newcastle. However, there are no funded places being offered in Sunderland.