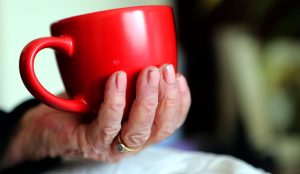 A tea room in the city centre of Sunderland has announced it will be closing.
The Elephant Tea Rooms, based on High Street West, will be shutting its doors to the public.
On a post on their Facebook page, they said: "Due to very unfortunate and unforeseen circumstances we have had to close the Tea Rooms and are so sorry to say that, as it stands, it is unclear as to when we will be able to trade again.
"Thank you in advance for your understanding and a massive thank you for all your support and custom."
One of the many customers to the tea rooms is 20-year-old Beth Smith.
She said: "[I'm] fuming about the Elephant Tea Rooms closing! [I] took my Mam there for Mother's Day and it's lovely.
"One of the only places like it in Sunderland!
The tea room, named after the original Elephant Tearooms, has been open since 2015 and is housed a short walk from the 1875 tearooms.
It serves loose leaf teas as well as breakfast and lunches.
People who have pre-paid bookings, deposits and afternoon tea vouchers have been asked to message the Facebook page or contact cindy@elephanttearooms.com for a refund.