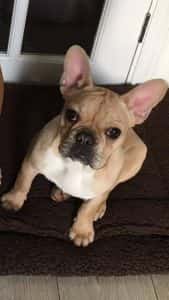 The owner of an equestrian centre in Hetton, Durham, has been left feeling "empty" as her French Bulldog has gone missing.
Susan Lincoln, who manages Whitegates Equestrian Centre near Easington Lane, has been torn apart from her 9-month-old fawn french bulldog, Libby.
The dog, who is DNA tested and microchipped, was playing on the farm on field land privately owned by Ms Lincoln with two other dogs at 6pm on April 14 but did not return with them.
Libby's breeder, Louise Newstead and Susan searched the area and swam in the beck to find the bulldog but were unsuccessful in finding her.
Ms Lincoln, from South Hetton, said: "I am extremely upset and empty.
"Our whole family are upset and worried about Libby and where she is and how she will be feeling.
"We are all missing her."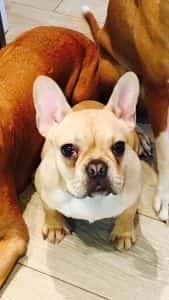 Ms Newstead, 29, added: "Everyone on the farm is heartbroken. Libby was Sue's dog but everyone was so attached to her.
"I feel so helpless and can't sleep wondering if someone has her and if she is ok.
"When you breed an animal and spend every hour of the day with them until they're old enough to be left you get so attached.
"It's like a family member going missing."
If you have seen Libby or may know where she is, contact Susan Lincoln on 07976353285.