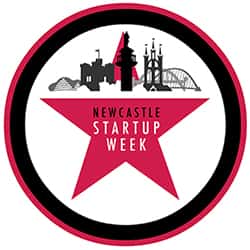 Newcastle Startup Week, dubbed the UK's biggest start-up event, is set to take place during May 15 to 19 to help entrepreneur start-ups.
The five-day programme will include 50 inspirational talks, presentations and social events with each day having its own theme. Overall the event is expected to attract up to 500 people.
The project aims to encourage locals to start their own business and will be giving advice to those who are hoping to do so. They are also targeting successful people who have relocated outside of Newcastle to come back and invest their business back into the local area.
Organiser Paul Lancaster, who has been helping people start and grow their own businesses for 14 years, told SR News: "No-one has ever done a 5-day event like this in the UK, let alone Newcastle or the North East. Although the local economy has greatly improved in my lifetime, it's still not as great as it could be and is also very vulnerable to Government cuts. To protect our current workforce and future generations we need to try and develop a more entrepreneurial mind-set which encourages local people to start businesses."
"Newcastle Startup Week is my attempt to squeeze everything it would take someone five months or even five years to learn into five days (and nights) between May 15-19. It will help speed the process up and act as some kind of catalyst to getting more new businesses or projects off the ground."
Jess Scott, an attendee of the event, is set to start her freelance graphic design business and said: "Hearing speakers who have been in my shoes and progressed on to do great things will really push me to believe in myself and my business and inspire me. There's so many different speakers and hosts from such a variety of different fields and backgrounds, it shows how much talent we have here in the North East."
Chin Onwurah, Labour MP for Newcastle Central and Shadow Minister for Industrial Strategy, told the organisers: "Newcastle Startup Week is an opportunity to celebrate our success stories of the past, present and future and showcase the wide range of help and support available."
Check out the interactive map to see where all the different events are taking place: