A Sunderland mechanic has turned his dreams into a reality after opening a takeaway restaurant selling street food inspired by his trips to Amsterdam.
Dam Good The Perfect Munchies, openedon Chester Terrace on February 27.
Scott Thirtle, 21, started an apprenticeship as a mechanic, but always dreamed of opening a shop selling Amsterdam and UK street food after visiting Amsterdam as a teenager with his family.
After that, Scott used to visit this city with his friends. He loved the culture and of course, the food.
Scott's mum, Debbie Thirtle, said: "He used to come back and the entire time he was saying 'mum one day I will have my own café.'"
Scott said: "I love going to Amsterdam. I have been there five or six times and there is nowhere in England that sells the street-style food that you buy and you get in Amsterdam, the waffles, the hot dogs, stuff like that.
"So obviously, I kept going to Amsterdam, writing a business plan to follow this and I own it now."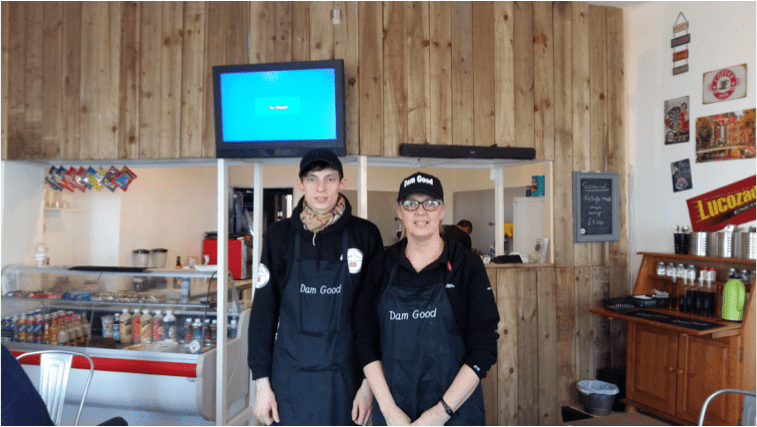 "The business and its products are intended mainly for students, because of being situated close to the University, and the type of food that it is, is more linked to that." said Debbie.
During their launch week a special menu with discounted prices was on offer.
On the March 5, the new menu started. "We have lunch time offers, which works out much cheaper. When we get Hungry House in the next few weeks, students will get 20 per cent off," said Debbie.
Hungry House is a simple restaurant directory site, partnered with takeaway restaurants.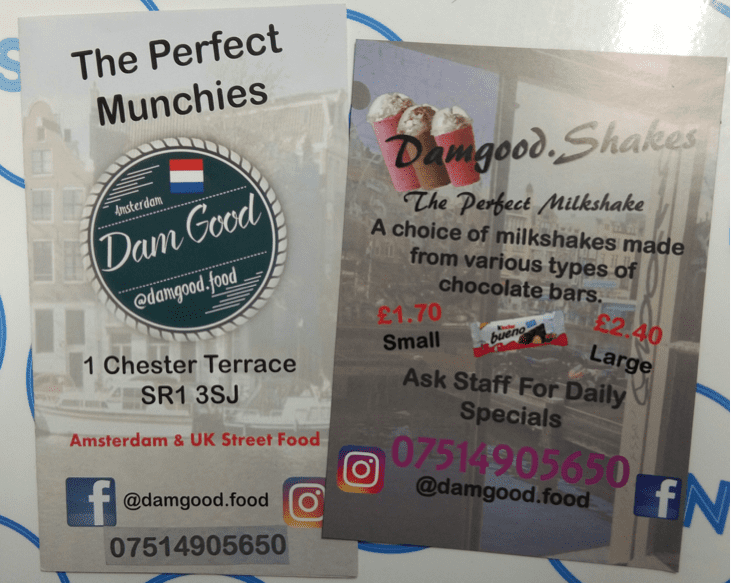 At the moment some cakes and desserts are homemade, some of them are bought.
"We have a facility to make the waffles and make the churros and things like that. We have got the machines, but obviously to start off we bought some of them," Debbie explained.
Customer Jules Hart, 53, said: "It's fab. Situated in a perfect place. Food is lovely. It is just what people need around here."
For now Dam Good is only in Sunderland, but if the business will work the young owner is planning to open more cafes.
For more information visit DamGood.Shakes on Facebook.