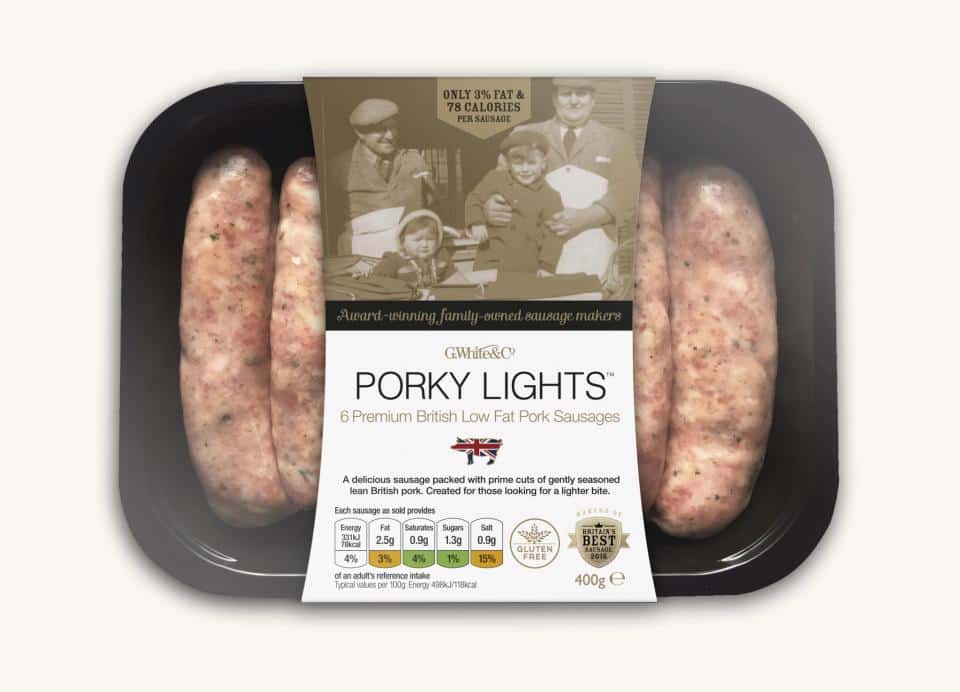 Dieters who enjoy pigging out on low fat sausages were rocked after popular choice Porky Lights were dealt an 800% increase on their "syn" value by Slimming World.
Slimming World claimed test results showed the sausages, which consumers were calling the 'Holy Grail' of dieting, contained a much higher fat content than advertised.
Allison Brentnall, Head of Food at Slimming World, said: "We sent a batch of the Porky Lights sausages away for nutritional analysis as we felt concerned about the fatty texture. This is something we do routinely with products that we worry may affect our members' weight losses."
Consultants for the slimming company have been advising members that Porky Lights now carry 4.5 syns, and not the original 0.5 value.
A consultant for a Slimming World group in Sunderland has said that it is not unusual for products to change syn value but reassures members, that while the investigation is going on, that other options are available.
"I think there was a feeling that it was too good to be true so the investigation doesn't surprise me," she said.
"We've had lots of members try them and I have tried them myself, but they always seemed to be out of stock, I don't think they could keep up with the demand to be honest."
"Products can change value but I wouldn't worry, yes they are delicious but, there are plenty of alternatives to choose from which are still only half a syn."



But Porky Lights manufacturer, G White & Co, has hit back claiming their nutritional values of 2.5g of fat and 78 calories, are 100% accurate as they use "the most stringent tests" possible and have publicly published their official results online.
The company also released a statement saying every aspect of the product goes through a "rigorous process".
"There is no mystery to this — it is done by using only the leanest cuts of pork so that we can maintain the optimum meat content but without raising the fat content," the statement read.
"G White & Co are currently in dialogue with Slimming World to establish how their values were ascertained but want to unequivocally state that the Slimming World results are neither consistent between their own batch tests and are highly inconsistent with the nutritional results that have been produced by numerous tests, over a number of months from a number of independent UKAS approved food laboratories."
"We hope to be working closely with Slimming World to understand how their results differ from the findings of other laboratories and hope that once clarified, the temporary withdrawal of Porky Lights from the Slimming World's Syns Database can be reversed."
In another turn of events Porky Lights claim they have been "sabotaged" by a rival company which they allege conducted the tests on a "false sample" and led to Slimming World's re-assessment of their product.
"We can't prove anything but it looks underhand and unprofessional. They are trying to discredit our products so they can produce something similar," Chris Price, managing director, told The Sun.
"It's sour grapes because they cannot make a rival product. I think there is some jealousy."
The allegations by Porky Lights are yet to be confirmed.