Popular nightclub Sankeys has decided to relocate to Newcastle following the closure of Manchester's famous nightclub last month.
The Manchester clubbing venue closed down in January due to the Cotton Mill building being sold to a property developer, with plans to turn it into apartments.
Following that news, Sankeys decided to create a social media campaign #DoYouWannaSankeys to allow the public to vote on the next location for a Sankeys nightclub.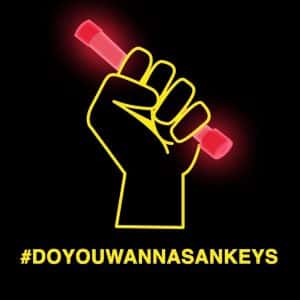 Campaign organiser, Reis Esiroglu said: "We chose to give the power back to the people.
"We wanted to let them decide where we take this fight for UK nightlife and Newcastle called for us the loudest so we are answering that call now.
"Newcastle has a thriving music culture but there's not necessarily enough venues that concentrate on our core beliefs of forward-thinking music, great sound systems and industrial settings."
More than 44,000 people voted overall, with 8,400 of those votes for Newcastle.
The venue will be a very rarely used space that coincides with the Sankeys' industrial raw look and feel. It is still yet to be confirmed where, but the company is very close to deciding.
A local to Newcastle's nightlife, Megan Hegarty, 21, said: "Sankeys will be a great addition to the Newcastle nightlife. It sometimes gets boring going to the same place week after week so it will be nice to have somewhere else good to go"
There are also other venues confirmed across the country including Birmingham and Torquay, Devon.