Two more sailing ships have been confirmed for the 2018 Tall Ships Races in Sunderland. The event will be taking place around the Port of Sunderland  between 11 July 2018 and 14 July 2018.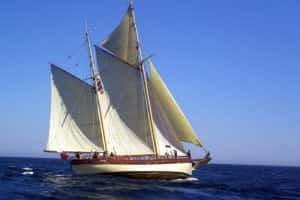 The ships are the TS Maybe, and the STS Lord Nelson.
Coun. John Kelly Sunderland City Council's Portfolio Holder for Public Health, Wellness and Culture, has said that: "This is great news, the fact that we have one of the few UK Class A sail training ships coming to Sunderland is a great boost to our event. It's also great to hear that Maybe, has committed to come too."
Last year four Sunderland Sail Training Ambassadors experienced a fantastic voyage on-board 'STS Lord Nelson' operated by the Jubilee Sailing Trust Ltd (JST) Setting sail from Greenwich to Glasgow they all had a fabulous time navigating the coastline of Britain.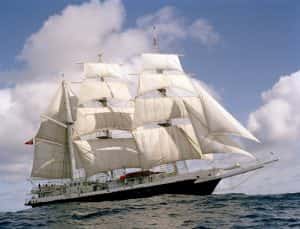 Tall Ship Maybe was launched in 1933. She was designed for round-the-world cruising and built by De Vries Lentsch in Amsterdam. In the early 1950's she underwent a complete refit and took part in the very first Tall Ships Race in 1956.
Michelle Daurat, the project director for the Tall Ships Races 2018 says that: "It's realy big for us because the ships don't officially register until April. In advance of the formal registration, they definitely want to come to Sunderland. Our target is 80 vessels. "
"Its gonna be fantastic, we're gonna have a summer of really big events. We start with the Tall Ships Races, the 11th to the 14th of July and we're hoping to attract around 1.5mil people to the event. So local people will be able to get involved. People will be coming from the UK and abroad.
"Two weeks after that we've got the 30th Anniversary of the Sunderland International Airshow as well. It's gonna be a brilliant time to be in the North East."