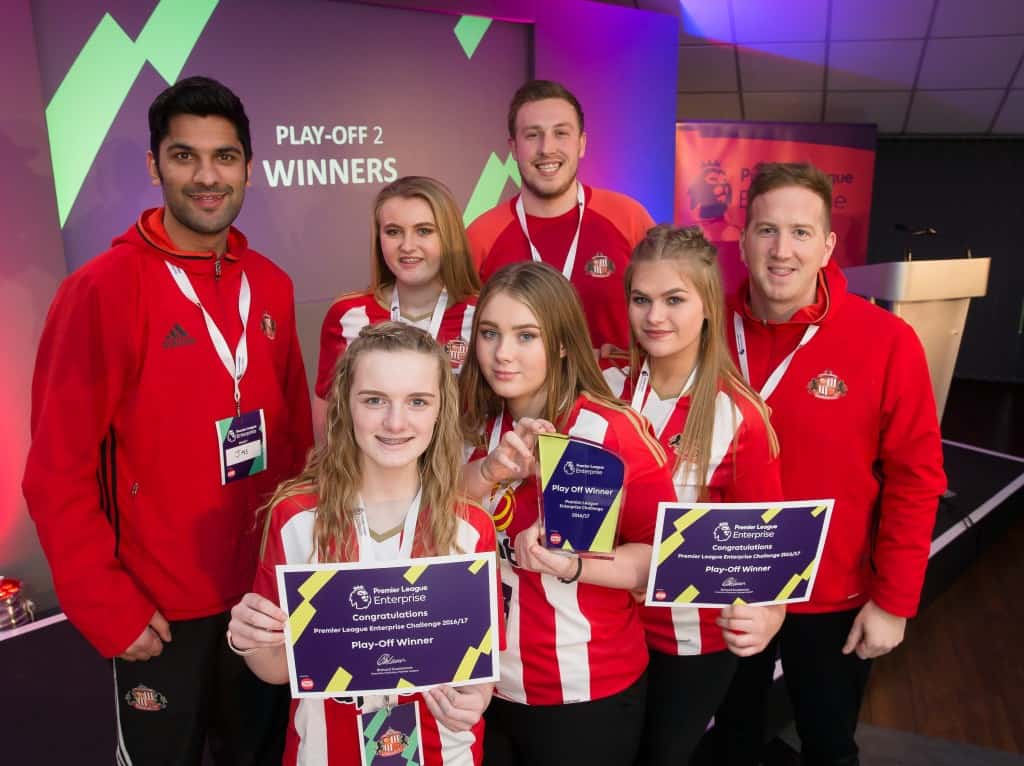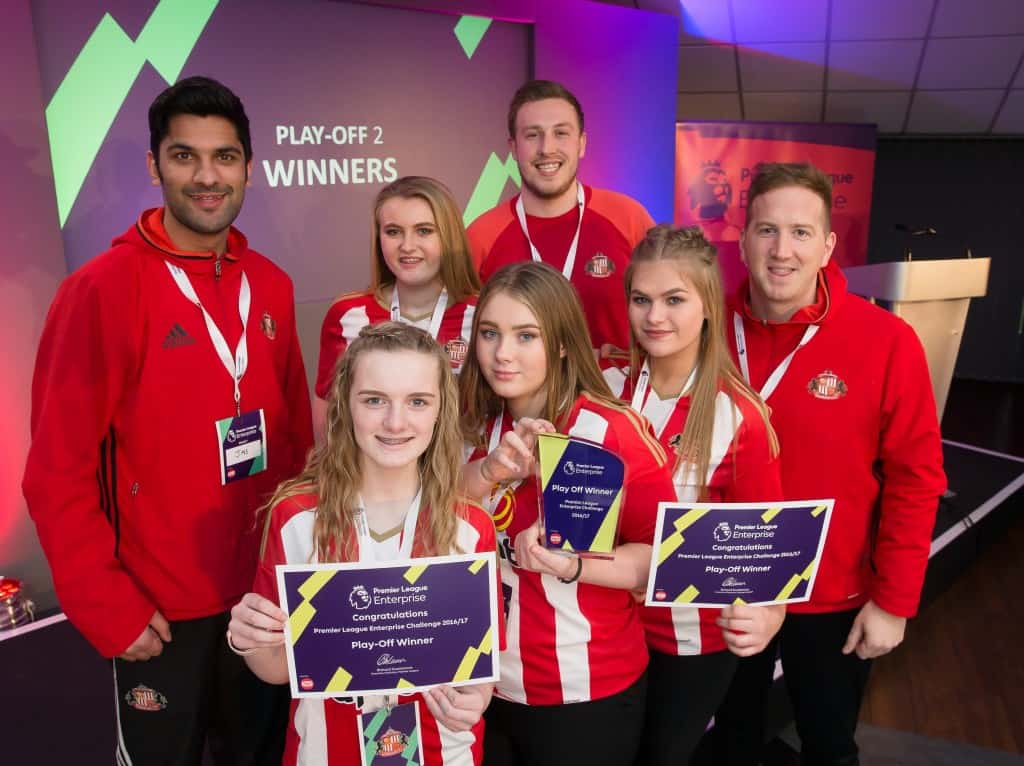 A group from Shotton Hall Academy have earned a place in the Premier League Enterprise Challenge final after getting through the semi-final at Stoke City last week.
The youngsters are heading to London on Monday, March 20 to represent Sunderland AFC in the final leg of the challenge after beating Watford, Leicester, Swansea and Stoke.
Group Impact, made up of four students – Lily Nicholson, Hollieann Coatman, Eden Boden and Caitlyn-Ross Little, said that they are overwhelmed and excited to move onto the next stage of the competition.
They will be pitching their ideas on how to increase the Black Cat's international fan base and income streams from the USA.
Chris Towers, Education Officer at the Foundation of Light, said: "For the final there are six teams so the level is going to be ramped up.
"The group will make adaptations to their pitches and we will try and get more club involvement.
"We also have the help from the Judges at Stoke City and the chair of judges who work for the Premier league who are our mentors for the final."
Staff from the Foundation of Light and Shotton Hall Academy have been working alongside the group as they prepare to go for glory with their pitch.
Carol Graham, teacher at Shotton Hall Academy, said: "I'm really excited, I was there when the girls got through. I'm thrilled and so proud of them."
The group said: "The people at the Foundation have been amazing. They have really helped us."