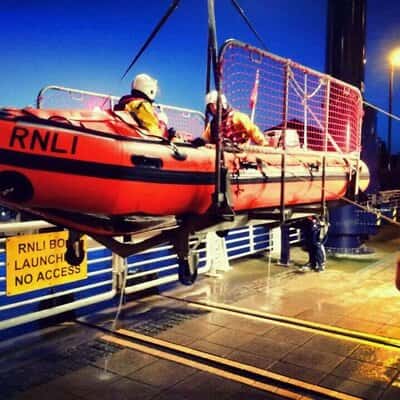 Volunteers from the Sunderland RNLI Lifeboat Station will be raising funds by selling CDs in The Bridges Shopping Centre this weekend.
The money is in aid of a memorial fund in memory of ex-Sunderland RNLI volunteer Andrew Cantle.
The CD that is being sold was originally being created to promote the speakeasy scene and the Sunderland live music scene but while it was being made it was decided that it would be used to raise money for the memorial fund.
The CD has 11 tracks on it and they are all performed by Speakeasy regulars.
The aim is to raise £40,000 within the next 3 years in order to fund the next D Class inshore lifeboat.
The lifeboat is to be named after Andrew Cantle and will be stationed at Sunderland.
Andrew lived in Rawcliffe, York and was 27 when he died. He was co-piloting a Manx2 commuter plane when it crashed into Cork airport due to thick fog.
Andy McGill, 33, is a funeral director and a volunteer at Sunderland RNLI. He also features on the CD and said: "There's a fund we set up called Forever By The Sea fund and it's been set up in the memory of Andrew Cantle who was a former volunteer with Sunderland RNLI.
"The album is very much blues acoustic rock folk music but with a very local feel.
"The second track is my personal favourite on the album and it is by Les Dodd. The song is called Brass Plaque and it is about the brass plaques that are on the wooden benches along the seafront that describe the memory of people who have passed away and are constantly forever looking out towards the sea.
"I think it is a very fitting and appropriate tribute to the album itself and also what we are trying to achieve by raising the money."
The volunteers will be situated in The Bridges Shopping Centre on Walworth Way opposite Bodycare.
The RNLI is a charity and relies on donations for its income.