The fourth annual #TimeToTalk awareness day has been held in order to raise mental health awareness, gaining big support by many in the North East.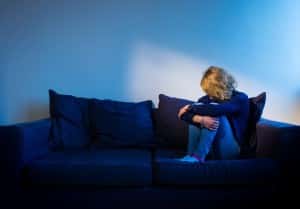 The campaign, run by the charity Time to Change, aimed to encourage people to talk about mental health in order to end the stigma surrounding it.
This year the given theme was 'conversations change lives' and called for people to discuss mental health with their friends, family, colleagues and strangers.
For every conversation they had about mental health, those taking part were told to 'log' their conversations onto the website. The figure currently stands at 23,429 conversations.
Many also turned to Twitter to raise awareness, with the hashtag #TimeToTalk being used more than 700 times.
Many organisations and members from the North East were keen on spreading the #TimeToTalk awareness such as Blue Light North East, North East Ambulance Service and Tyne and Wear Fire and Rescue Service.
Beth Cronin, an Account Manager from Washington, took part in the campaign and explained how speaking about her own mental health issues helped her recover: "Sometimes you need someone to help you take a step back from your situation. Talking to a counsellor helped me to question the scenarios that were upsetting me. Some people find it helpful to talk to someone they know, friends and family, for me personally it was helpful to talk to someone who could be completely impartial."
The charity is part of the Heads Together campaign with eight other mental health organisations, which is part of The Royal Foundation of The Duke and Duchess of Cambridge and Prince Harry.
The annual event usually takes place on the first Thursday of February.