Following shocking relevations from ex-Sunderland footballer, Paul Stewart, who has recently opened up about his shocking childhood abuse; the NSPCC has launched a dedicated hotline for victims of sexual abuse.
Courageous former professional footballers, Andy Woodward, Steve Walters and Paul Stewart have spoken about the abuse they suffered too.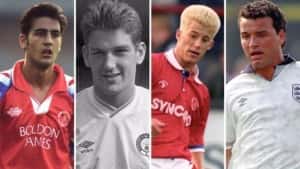 (Photography credit: ITV)
Fellow victim Andy Woodward thinks there are many more victims, and said: "There has been some evil coaches within football, and I do believe the number is going to be really big in terms of how many people have suffered."
NSPCC figures show that boys are over five times less likely to speak up about sexual abuse than girls.
In 2015, Childline conducted just over 1,000 counselling sessions with boys about sexual abuse, compared with just under 6,500 for girls.
The hotline, which is supported by the football association, is staffed by experienced NSPCC professionals and will offer support and guidance for victims for childhood sexual abuse.
Yet Michael Bennett, head of player welfare at the Professional Footballers Association thinks more victims could emerge.
"It could be in the hundreds. Whether these individuals come forward publicly, I'm not sure. But I think with the numbers we have received so far, its growing, daily."
Mike Canning, team manager at NSPCC helpline, also explained how to approach the hotline, about sensitive issues, such as sexual abuse.
"We are hoping to provide is an environment where victims of sexual abuse in a football arena can speak out . If they don't feel like like giving their details, they can always phone us and talk. Because it might be the first time that they have ever spoke about it."
Canning emphasises that their freephone number is available 24 hours a day on 0800 023 2642.