The North East's largest vegan festival is swarming its way back to Sunderland for the third time this year.
NEVFest will take place at the Stadium of Light on Sunday November 20 and is the seventh of its kind since it was founded in 2013.
Over 110 individual stalls will showcase the very best of the regions delicious vegan produce and cruelty free products. There also promises to be a vegan bar and a cookery demonstration.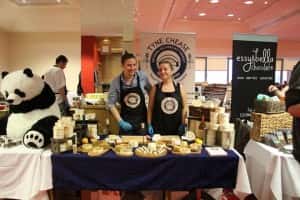 The festival is organised by Farplace Animal Rescue, a UK animal rescue who help specialist cases like FIV+ cats and have helped many such cases in need across the North East and beyond. All the profits from the festival will directly help animals.
Revellers from all ages and diets are invited to come along and join in the activities which will start at 10:30am and finish up around 5pm.
Under 16's are free and there will be a kids zone with face painting, a play area and a puppet theatre from 1,2 and 3pm respectively.
Tickets are £2.50 on the door or £2 in advance from the festival website. VIP tickets will get you in half an hour earlier than the rest of the public (10am) and entitle the holder to a free goodie bag.
To find out more information, or to buy tickets visit www.northeastveganfestival.com/tickets.html or for more information visit the facebook page https://www.facebook.com/events/1070702133012792/