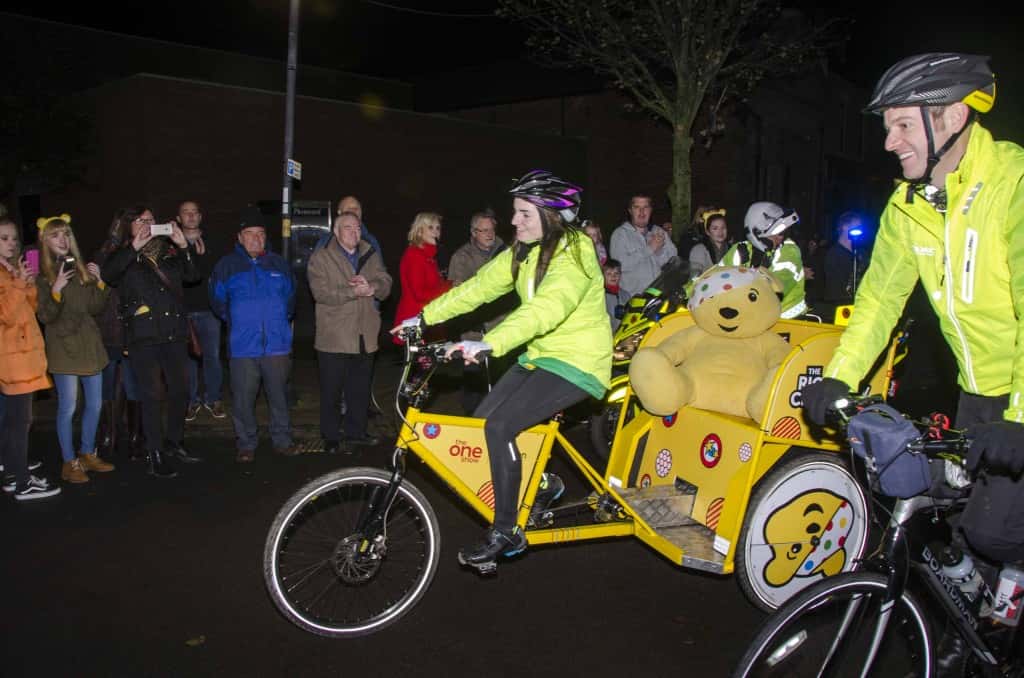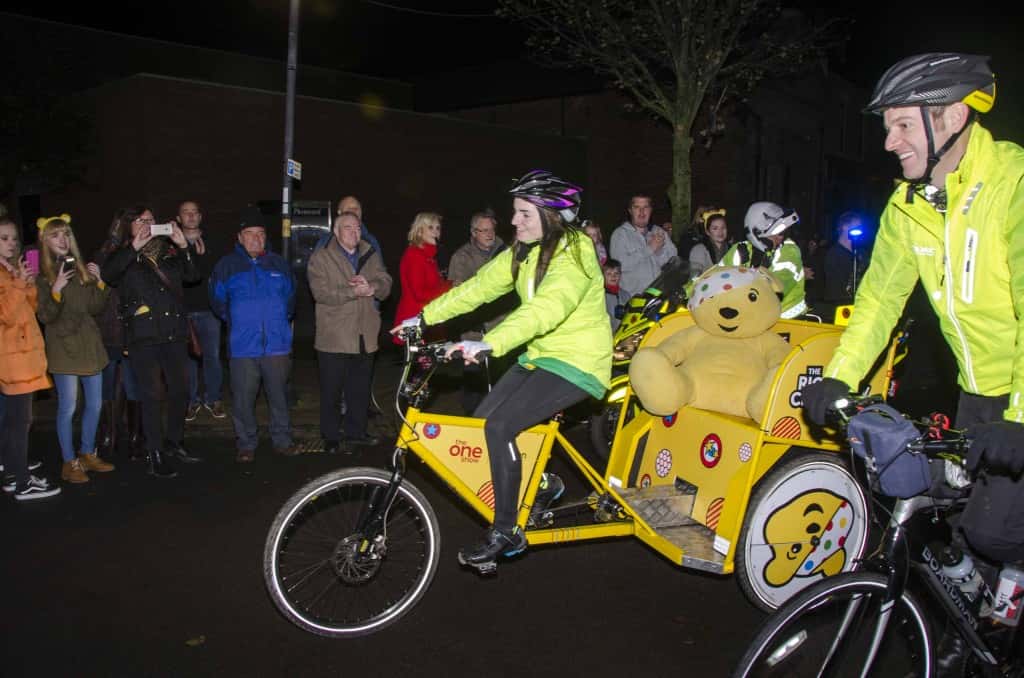 BBC's Children in Need Rickshaw challenge came to Hartlepool via Sunderland on Saturday, 12 November.
Starting in Newcastle early Saturday morning, they cycled over 51 miles to Hartlepool.
Taking on the leg into Sunderland was Ross, 18, who cycled over the Queen Anne Bridge  before passing his home where he pointed out local landmarks to fellow riders.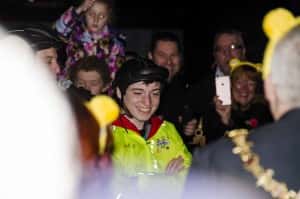 Mixed aggressive epilepsy can cause Ross to collapse multiple times a day. To cope with this, he wears a helmet to protect his head from injury.
Ross said: "Even though I've got a disability, I can't do as much as I want to, but I can still ride a bike with someone with us and I'm no different to anyone else."
His increased concentration when riding makes it unlikely that he will have a seizure, making it safe for him to ride the rickshaw.
Taking over from Ross, Salar and Olivia reached Hartlepool at roughly 6.57pm.
Salar is an 18-year-old child refugee from North Syria. His family was forced to move due to the ongoing conflict in the region. BBC Children in Need has given Salar a newfound hope and a source of confidence to push ahead in life.
He hopes to be able to study medicine and help others in need. Salar said: "Its not about the challenge, it's about the teamwork and also to make my parents proud of me. To show them that we can achieve more."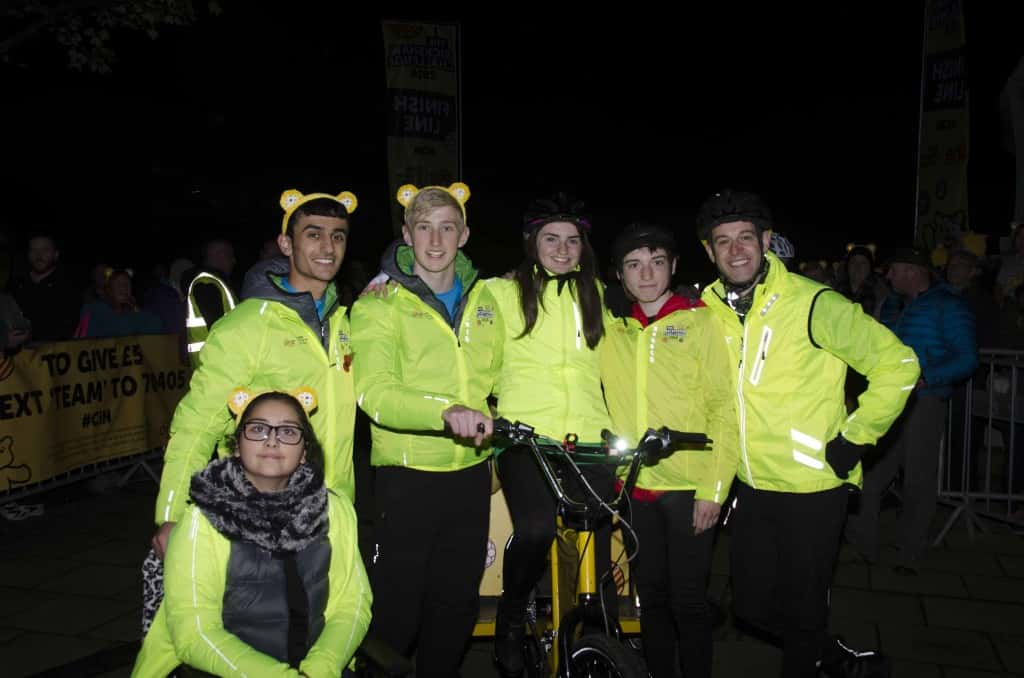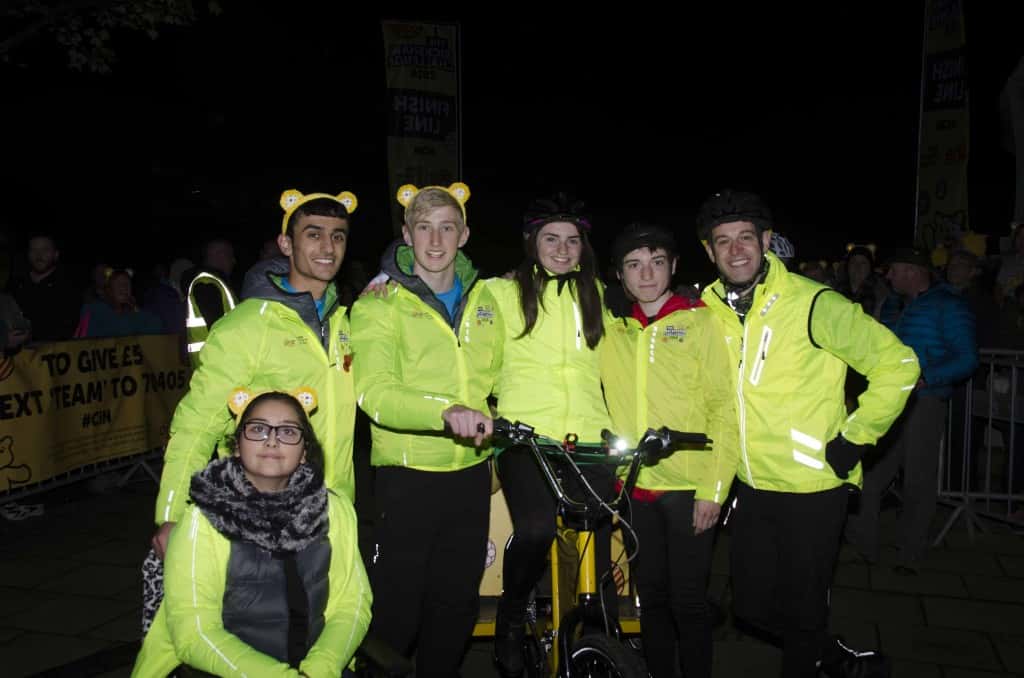 Olivia, 17, is profoundly deaf but was given a cochlear implant when she was two, and is an active part of both the hearing and deaf communities. Speaking of her motivation to do this year's Rickshaw Challenge, Olivia told Children in Need: "I want to see what I can do, but its a challenge because I'm deaf, but I want to show that I can do everything."
Team Rickshaw weren't the only celebrities there, Pudsey the bear also made a heartwarming appearance for everybody. Children of all ages came to welcome the riders into Hartlepool with Pudsey greeting everyone too.
Claire Reed, of Hartlepool, brought her nieces Mason and Amelia to see Pudsey.
She said: "Children in Need is a good initiative and as long as they can raise as much awareness as possible. We'll do our best to support it."
Over the years, BBC's Children in Need Rickshaw Challenge has raised over £12 million in the support of Britain's youths.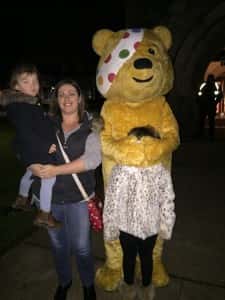 Many adults flocked to see Matt Baker, who was riding in with the team, while Pudsey ears were also available to purchase on-site in support of Children in Need.
To find out more and how you can support BBC's Children in Need follow this link and you can also follow Team Rickshaw on viewranger.
To support the challenge, you can donate either £5 or £10 by text. To donate £5 text TEAM to 70405 or to donate £10 text TEAM to 70410.Texts will cost your donation plus your standard network message charge, and all of your donation will go to BBC Children in Need. You must be 16 or over and please ask the bill payer's permission. For full terms and conditions and more information visit the BBC's Text to Donate page.