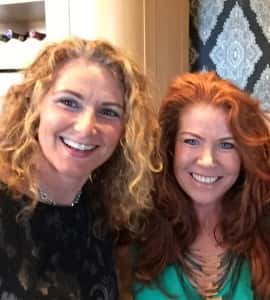 Sunderland Royal Hospital and its accident and emergency (A&E) Department have been praised by an American doctor after she witnessed the service firsthand.
Dr Jennifer Gunter took her cousin Helen, who lives in the UK, to the city's hospital after she twisted her ankle walking on cobblestones in high heels.
Four hours after treatment, Dr Gunter complimented the hospital on its "great, well-managed and efficient care."
Dr Gunter said: "I was really impressed. They triaged her immediately [and] sent her to an injury clinic – which is a great use of resources. Everybody was so nice and very good."
However, the doctor did talk about some of the "minor" challenges.
"The hospital is under a little bit of construction so it was a bit of a challenge to get from the parking area to the emergency department, especially considering [my cousin] couldn't walk, but that happens," she said.
The doctor from California on her blog, added: "We had to go down hallway after hallway with Hogwarts' worthy twists and turns.
"I managed to find a wheelchair, a unwieldy apparatus that only works in reverse. I was mystified by them. I've never seen those before.
"But those are minor things that's not really anything to do with getting the care or getting well."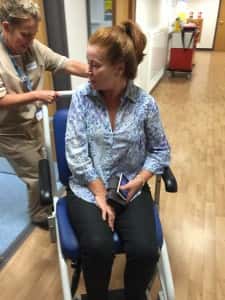 She compared the experience of visiting an A&E department here with an American emergency room (ER).
"[My cousin] didn't have to produce an insurance card or worry about a co-payment. She didn't have to have any concern except getting better," Dr Gunter said.
"To receive this care all my cousin had to do was provide her name and birth date," she added, on her blog.
As well as this, the doctor has addressed British citizens, the British Government and privatisation amid her praise for the hospital in Sunderland.
Dr Gunter, who has family in the North East, said: "Attempts to privatise it [the NHS] would probably be concerning.
"I mean if you look at the statistics comparing a lot of first-world countries, Britain gets the best value for their dollar with the NHS.
"Instead of thinking about how to parse it out and privatise it, the Government should be thinking about ways to help it work better.
"I think it has really good bones and they should be working on making what they have better rather than trying to change the structure of it.
In her blog the medic added: "Dear UK, the NHS is awesome.
"Try to treat it a little better. Maybe teach kids in school how to use the health care system (hey, why not NHS ed alongside drivers ed or sex ed?).
"Have safe sex. Stop smoking. Try to lose weight if you need to. Wear lower heels for dancing.
"The next time anyone mentions privatisation or user fees tell them in America there are people trying to save enough money for the co-payment for the CT scan that will tell them if their cancer has returned or not."
Dr Gunter had a similar experience in 2014 when taking her then 11-year-old son Victor to St Thomas' A&E department in London when he had "something in his eye."
The obstetrician said: "We had similarly excellent care from excellent people."
Writing on her blog two years ago, Dr Gunter said: "Take away the accents and I could easily have been listening to a group of Americans discussing their care.
"With one exception, no one in the UK is left wondering what the price will be.
Dr Gunter added: "Thank you NHS for taking fantastic care of my cousin, of my son two years ago, and of everyone else.
"To the British Government, stop trying to mess it up."
Sunderland Royal Hospital have been contacted for comment while Dr Gunter's cousin Helen did not wish to comment.