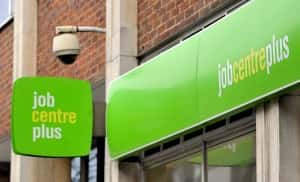 The latest Labour Market Statistics (LMS) released by the Office of National Statistics (ONS) has found the North East employment rate is at a record high.
In the quarter April to June, 1,211,00 people employed in the region increased by 16,000 people compared to the latest period.
On year, there was an increase of 51,000 people becoming employed.
Unemployment in the period from April to June this year has decreased by 7.6 per cent with 3,000 less people unemployed.
One-hundred thousand people were unemployed, a drop of 4,000 people compared on year.
Minister for employment, Damien Hinds, said: "These record-breaking figures show that there are more people in work than ever before, which is great news as we build a Britain that works for everybody not just the privileged few.
"There's great news in the North East where the employment rate is at a record high of 71.2 per cent."
People not in employment who have not been seeking work within the last 4 weeks or are unable to start work within the next 2 weeks are classed as inactive.
In the region, between April and June this year, there were 377,000 people inactive. This is a decrease of 11,000 people in the latest period.
Meanwhile, on year, there was a significant decrease of inactive people – with 48,000 less people inactive.
The number of people claiming Job Seekers Allowance (JSA) in the North East, also referred to as the claimant count, was 50,300; a decrease of 300 people.
However, there was an increase of 3,200 on year.
Damien Hinds, minister for employment, added: "We're in a position of strength, but we can't be complacent which is why we're pressing ahead with our welfare reforms like universal credit to ensure it always pays for people to be in work.
"The job now is to build on this success story so that everybody can benefit from the opportunities that are being created regardless of who they are or where they come from."
Across the country, a record 31.75 million people are in work, equating to 74.5 per cent.
Employment has increased by more than 600,000 in the past year and by 2.7 million since 2010.
The unemployment rate in the UK is at it's lowest since 2005 with 4.9 per cent of people currently not in employment, according to the ONS figures.
As well as this LMS show the number of 16-24 year olds who have left full-time education and are unemployed is close to the lowest on record at 5.8 per cent.
Meanwhile, the number of females employed is at it's highest since records began in 1971 with 69.6 per cent of females in the UK currently employed. 
A separate set of figures also out today (Wednesday, August 17), show more than 683,000 people have now made a claim to Universal Credit – with an average of more than 14,000 new claims being made to the new benefit every week.