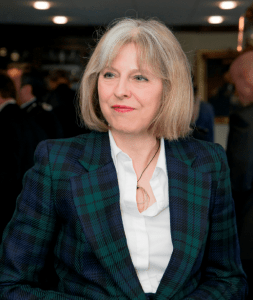 Theresa May is set to extend the Northern Powerhouse strategy into other parts of the UK.
The prime minister told key ministerial colleagues at a Cabinet committee meeting last week that industrial strategy must reach all corners of the country.
However, shadow home secretary Andy Burnham has attacked the apparent shift in emphasis, accusing the Prime Minister of diluting the Government's focus on the disadvantaged areas of the North targeted by George Osborne's strategy.
Mr Burnham suggested Mrs May appeared to have "changed her tune" since the Conservatives' manifesto pledge in May 2015 to build a Northern Powerhouse.
It comes as the shadow home secretary is seeking the Labour candidacy for mayor of Greater Manchester.
He also said that if Mrs May ditched the Osborne plan "it will be the biggest betrayal of people in the North of England since Margaret Thatcher tore the heart out of many of its industrial communities in the 1980s".
Under the former chancellor, cities in the North of England were offered infrastructure investment and devolved powers in a bid to re-balance the economy away from its dependence on London and the South-East.
Business secretary Greg Clark also stressed the need to support "cities outside of London" to contribute more to the economy.
But a Number 10 source insisted that Mrs May was "extending the Northern Powerhouse idea rather than ditching it" and was aiming to create a British Powerhouse.
In last week's cabinet meeting, Mrs May stressed the message, which she delivered on the Downing Street doorstep on her first day as prime minister, that the Government should focus on delivering "an economy that works for all".
Ministers agreed that closing the economic gap between different areas of the country should be at the heart of the new Government's industrial strategy, alongside efforts to increase productivity, champion enterprise, invest in skills and create an economy open to new industries.
Chancellor Philip Hammond noted that halving the productivity gap between London and the South East and the rest of the country could increase GDP by 9 per cent, adding over £150 billion to the economy.
A Downing Street spokesman said: "They agreed that an effective industrial strategy must build on the advantages and recognise the disadvantages of different places, and establish how areas of the country that have not shared in recent industrial success can have a positive economic future."
After entering Number 10 Mrs May appointed Andrew Percy, MP for Brigg and Goole, as Northern Powerhouse minister and the plans were described as a "key government priority".
Mr Osborne's former special adviser on devolution, Neil O'Brien, will be joining the Number 10 policy unit to lead its work on industrial strategy.