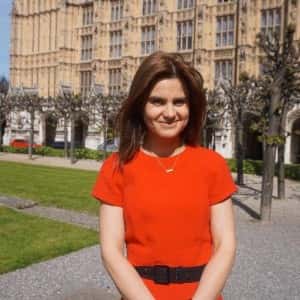 Labour MP Jo Cox has died after she was shot and stabbed in her West Yorkshire constituency, near Leeds.
An eyewitness said the 41-year-old mother of two was left lying in a pool of blood on the pavement after her assailant struck in Birstall, West Yorkshire.
West Yorkshire Police said a 52-year-old man has been arrested in connection with the attack, which happened near the town's library, where the MP holds her advice surgeries.
Labour leader Jeremy Corbyn said: "Utterly shocked by the news of the attack on Jo Cox. The thoughts of the whole Labour Party are with her and her family at this time."
North East MPs also expressed concern over the incident.
Julie Elliott, MP for Sunderland Central, said: "Horrific news. Thoughts are with Jo, a wonderful MP and person."
Sharon Hodgson, Labour MP for Washington and Sunderland West, said: "Devastated to hear that Jo Cox has been shot & stabbed. Why would someone do such an evil thing! Thoughts & prayers with her & her family."
Ms Cox's assistant confirmed she had been attacked and said he was trying to get more information from police at the scene.
Eyewitness Hichem Ben Abdallah said the weapon looked handmade and that the man who had been wrestling with the assailant continued to do so even after he saw the gun.
He said: "The man stepped back with the gun and fired it and then he fired a second shot, as he was firing he was looking down at the ground."
A police spokesman said: "At 12.53 today, police were called to a report of an incident on Market Street, Birstall, where a woman in her 40s had suffered serious injuries and is in a critical condition.
"A man in his late 40s to early 50s nearby also suffered slight injuries.
"Armed officers attended and a 52-year-old man was arrested in the area. There are no further details at present.
"Police presence in the area has been increased as a reassurance to the community."
Ms Cox was elected to the seat of Batley and Spen at the last general election in 2015.
West Yorkshire Police said: "There is an ongoing incident in Birstall", while Yorkshire Ambulance Service said it was "aware" of an incident but had no further information.
The whole incident lasted about 15 to 20 minutes, Mr Abdallah said and another bystander told him she had also been stabbed.
He added: "A very courageous man from the dry cleaners tried to restrain him and he couldn't stop him because all of a sudden he pulled a gun.
"She was a standing still target for him."