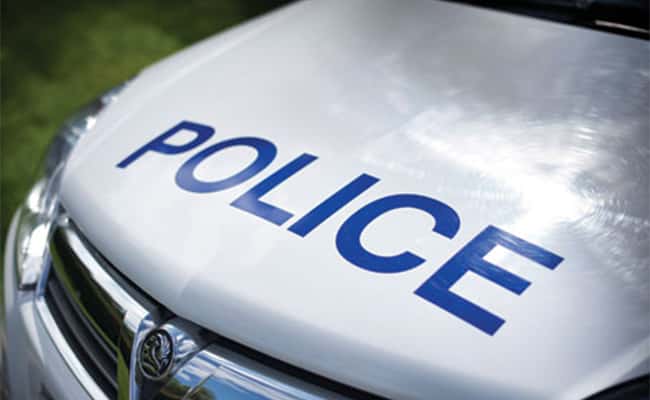 Northumbria Police has joined emergency service providers from across the North East to improve mental health support for police officers, staff and volunteers.
People working within the emergency services are more likely to experience problems due to the very nature of their job and the difficult incidents they are faced with every day.
A recent survey by Mind of 3,627 emergency services staff and volunteers revealed that 87 per cent of emergency services staff and volunteers surveyed have experienced stress, low mood and poor mental health at some point while working for the emergency services.
However, the stigma surrounding mental health problems can prevent people talking about their experiences because they fear it will affect their jobs and their relationships with their colleagues.
Northumbria Police already have a number of measures in place to support the wellbeing of their staff and volunteers, including a well-established occupational health service and a Disability Support Association (DSA) to provide support and guidance to anyone experiencing difficulties relating to disability, mental health and caring responsibilities.
In February, Chief Constable Steve Ashman was one of the people in the force to have signed the Blue Light Time to Change Pledge on behalf of Northumbria Police.
By signing the pledge, the force has demonstrated their commitment to challenge mental health stigma and promote positive wellbeing within the service.
Now Northumbria have joined the UK's first emergency service mental health network after Tyneside and Northumberland Mind secured £100,000 in funding to create a North East mental health network for the emergency services.
Those involved in the Blue Light North East Network include Northumbria Police, Tyne and Wear Fire and Rescue Service, Northumberland Fire and Rescue Service, the North East Ambulance Service, Durham Constabulary, County Durham and Darlington Fire and Rescue Service, the RNLI and Northumberland National Park Mountain Rescue Team.
The new project will include improving workplace wellbeing, building resilience, providing information and challenging stigma, with more training for line managers on identifying and supporting those suffering from poor mental health.
It is hoped the networks will seek to enable greater joint working and knowledge sharing across the services and sectors.
Northumbria Police Assistant Chief Constable Jo Farrell said: "Northumbria Police officers and staff are faced with incredibly difficult situations every day and there are already have a number of support networks.
"We recognise that we need to create an environment where people can feel comfortable enough to share any issues they may have, including those related to their mental health.
"We regularly work with partners to improve the service we provide to the members of the public but a network such as this allows us to work together with partners to improve the support that is available to our staff.
"The officers and staff working in our force are among the most talented in the country and this gives us an opportunity to provide them with more support than ever before."
Faye McGuinness, Blue Light Programme Manager at Mind added: "We know that many of our Blue Light workers, including police officers, experience high levels of mental health problems, low mood and stress.
"The challenging nature of the job – with its unique pressures – can put staff and volunteers at greater risk of developing a mental health problem.
"That's why it's so important support is made available – to ensure dedicated workers are at their best and ready to carry out these incredibly difficult and life-saving roles we often take for granted.
"For the last year, we have been making some great strides in raising awareness, tackling stigma and encouraging working environments where people feel able to talk about mental health through our Blue Light Programme across England.
"On a national level, we are working hard to secure more funding in order to continue offering this support.
"It's not possible to change working cultures overnight so we need to see an ongoing commitment to investing in, and prioritising, the emotional wellbeing of emergency services workers to enable them to continue doing their vital work serving our community. One important strand of this is the work being done in the North East."
Stuart Dexter, CEO of Tyneside and Northumberland Mind, also commented on the funding.
"We're tremendously pleased that Tyneside and Northumberland Mind have been awarded funding to develop the vital work supporting the wellbeing of emergency services workers in our area," he said.
Mr Dexter added: "The England-wide Blue Light Programme has laid the foundations, and we're pleased to be able to build on this to ensure that we help emergency services workers in the North East experiencing poor mental health.
"We aim to do this by helping tackle stigma, raise awareness of mental health problems, support those experiencing them and help equip Blue Light workers with the skills they need to stay well during challenging times.
For further information about Mind's Blue Light Programme visitwww.mind.org.uk/bluelight.