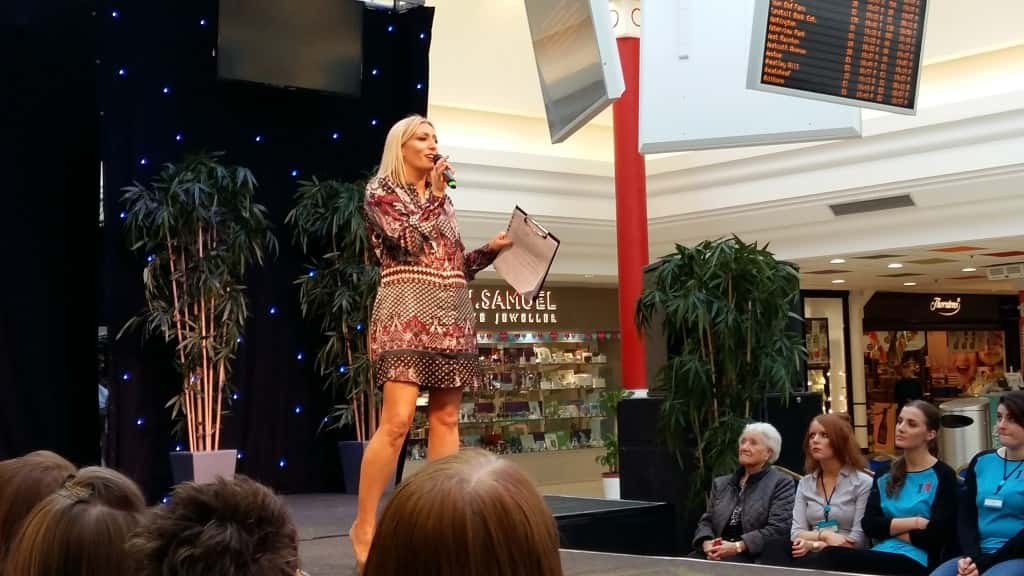 Four days of live fashion shows took place in the Sunderland Bridges Shopping Centre from Thursday 21st till Sundays 24th of April 2016.
The Bridges Fashion Weekend hosted by heart presenter Kelly Scott.
The organiser, Samantha Czwordon-Wright, said: "We really felt that, it was about time we had one and to give Sunderland shoppers, should we say, an event they deserve."
The spectrum of involved leading retailers was huge. Among other, who showcased their exciting new looks, which are offered in the centre's shops, were: "Select, New Look, River Island, Top Shop, Debenhams, Top Man, Van Mildert, Next and Primark" – organizer tried to replace them off.
Top trends from leading shops were presented by professional models. Models male and female for all of the ages, shapes and sizes. "They are from Tyne Tees Models, an amazing model agency based in the North East", said Samantha Czwordon-Wright.
During the entire event you could use the advice of a stylist, expirienced make-up artists and get to know the ways of a beautiful hair. It was possible to taste a coctails made by local vendors and also could not miss competitions and many other attractions.
Residents and consumers have welcomed the event. A person from the audience sum up the show: "I like the show, I like outfits, some of them I am going to go and look in the shops at the moment. It is nice that such a small town like Sunderland organize shows like that, because I think we really need more fashion events in Sunderland, so good job Bridges!"
Words by: Natalia Gosiewska