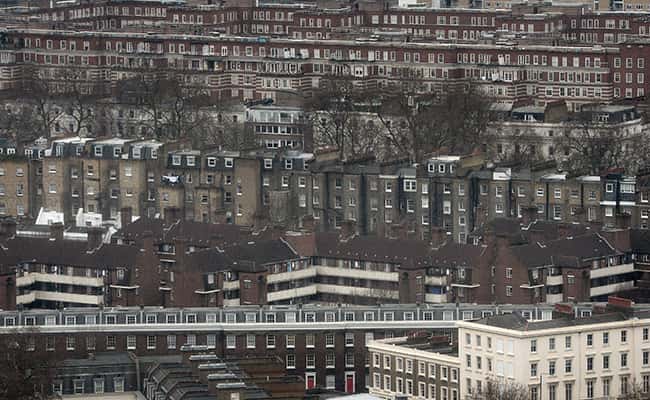 The North East is the only English region where property values are yet to surpass their pre-economic downturn peak.
This means the houses have not surpassed the money they were worth before the recession.
The average property price in the North East is £158,000.
House prices increased by 0.4 per cent month-on-month in February across the UK as a whole.
Property values stood at £284,000 on average across the country after increasing by 7.6 per cent in the year to February, the Office for National Statistics (ONS) said.
A typical UK first-time buyer paid 8 per cent more for a home in February than a year earlier,
at £214,000.
The ONS report said: "The continuing upward price pressures in the housing market may be a result of a shortage of supply and robust demand."
However, London still has by far the highest average house price, at £524,000 – and values there are 9.7 per cent higher than a year earlier.
At a country-wide level across England, Wales, Scotland and Northern Ireland, average house prices sat below their previous peaks in February.
Across England, house prices increased by 8.2 per cent annually to reach £298,000 on average.
Mark Harris, chief executive of mortgage broker SPF Private Clients, said: "Cheap mortgage rates, a base rate that doesn't look as though it is rising any time soon, and falling unemployment, are giving buyers more confidence to take the plunge, assuming they can find the property they want to buy.
"Limited supply is likely to be the biggest issue they face in the short term but it may be house price growth which is the bigger issue longer term as it continues to outpace real earnings growth by some margin."