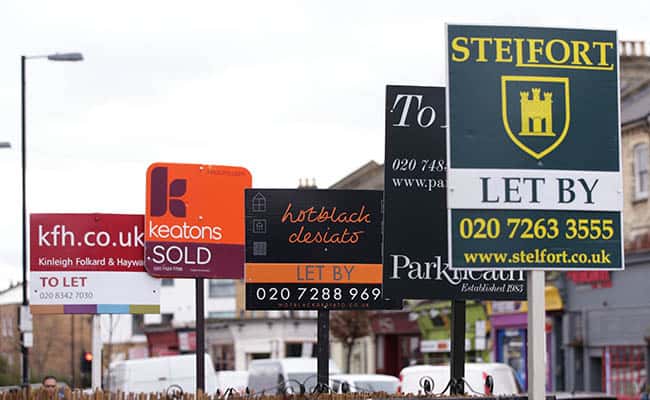 Activity in the buy-to-let market is already showing signs of plunging as a stamp duty hike for investors takes effect.
Property website Rightmove reported that interest in new purchases from buy-to-let investors decreased by 27 per cent in March compared with the same month in 2015.
When someone sends an enquiry about a property for sale they can indicate that they intend to let it out. Rightmove said enquiries were up from house hunters generally, despite those from people intending to rent out their property being down.
On April 1, a three percentage point stamp duty hike came into force for investors buying properties in England, Wales and Northern Ireland.
Stamp duty has been abolished in Scotland, but similar measures were also put in place there, to prevent distortions in the housing market in Scotland arising from the stamp duty changes in the rest of the UK.
Rightmove said its figures for March come after strong growth in interest was seen in February, as investors looked to make last-minute purchases before April's tax hike.
In February, interest from investors was up by 24 per cent year-on-year.
Sam Mitchell, Rightmove's head of lettings, said: "This waning of interest definitely seems to predict a slowdown in the buy-to-let market, but what's not yet clear is if this will only turn out to be a short-term pause.
"It could be that some investors are waiting until the tax changes have some time to bed in before they review their business and continue to make purchases.
"If this removes some of the competition for smaller properties then it could spell good news for many first-time buyers with a deposit ready as they may find now is the ideal time to make a move."
For investors who are still planning to make property purchases in the coming months, Rightmove suggested they may want to head to Durham and Merseyside, with properties in Peterlee, Bootle and Birkenhead offering particularly decent returns.