New figures obtained by SR News show students made up a tiny minority of North East households checked by police for suspected Covid lockdown breaches last year. But we also found dissatisfaction among some students about the way their community was policed during Covid.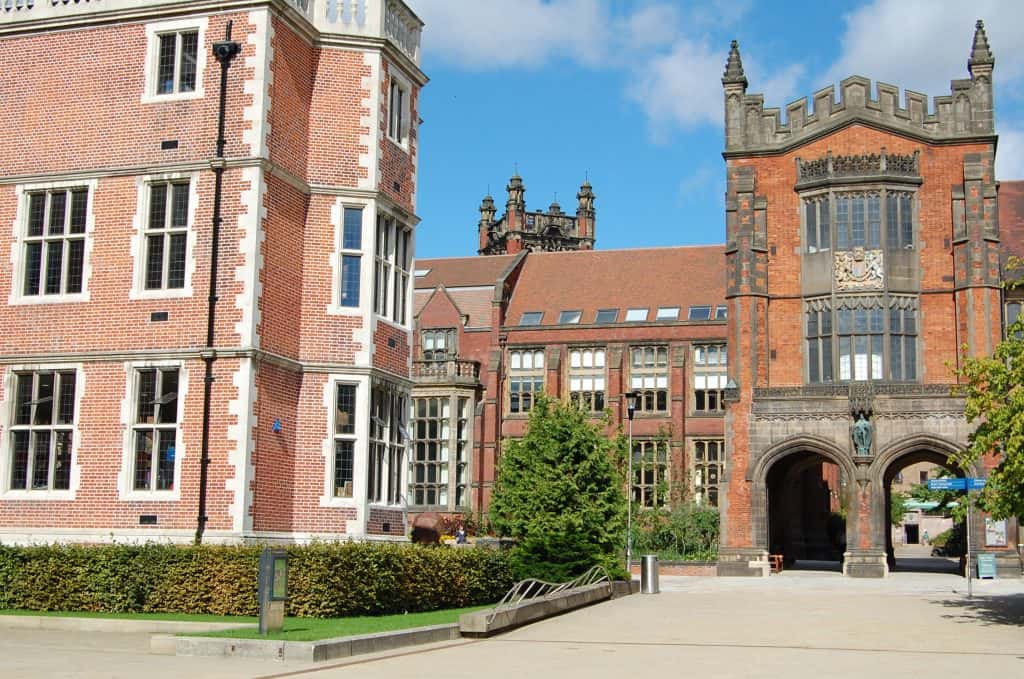 ---
STUDENT households accounted for less than six per cent of all homes checked by Northumbria Police for suspected breaches of Covid-19 lockdown rules during the last quarter of 2020, according to new figures uncovered by SR News.
A Freedom of Information (FoI) request to the force showed that officers were called to 2,368 suspected households from October to December last year – including only 139 occupied by students.
The visits took place while the North East was under either tier three or tier four restrictions of the nation's lockdown.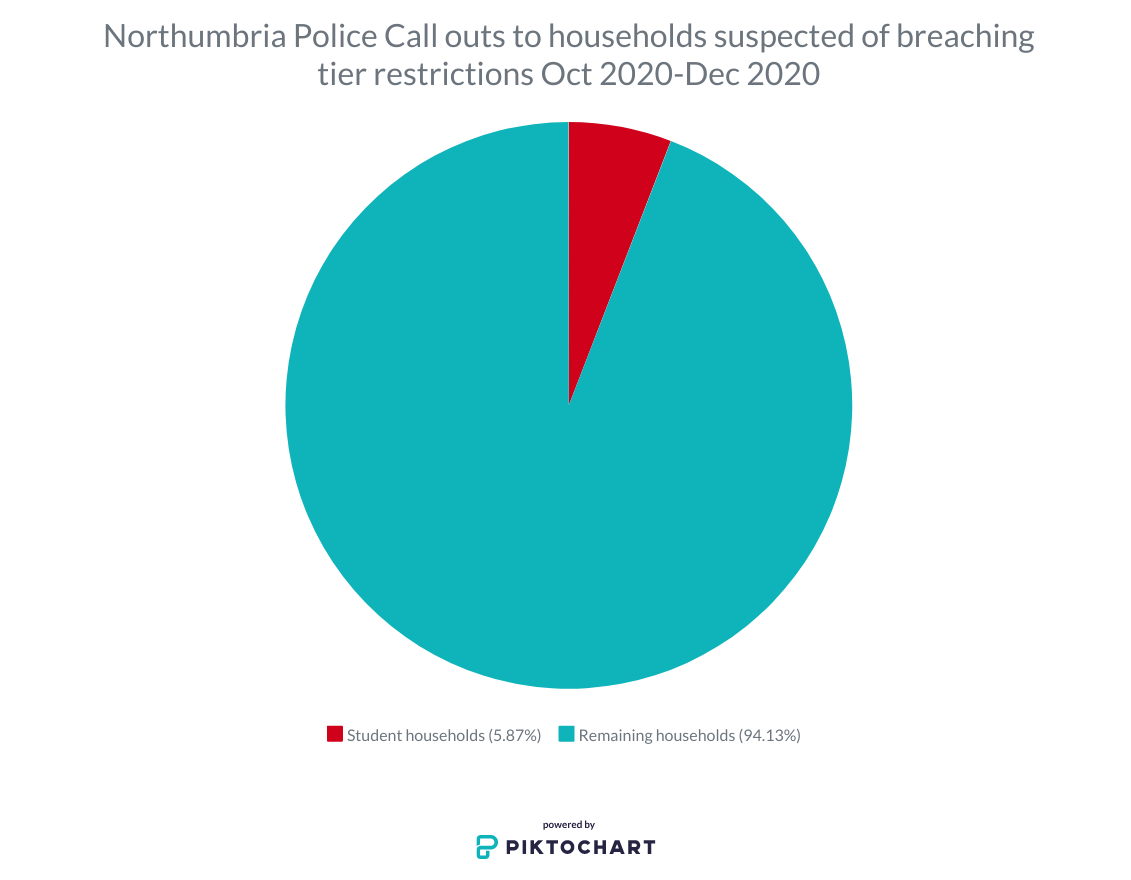 Further data obtained through FOIs also showed that 10 complaints each were made to Newcastle University and Northumbria University about students allegedly breaching tier restrictions between October 2020 to December 2020.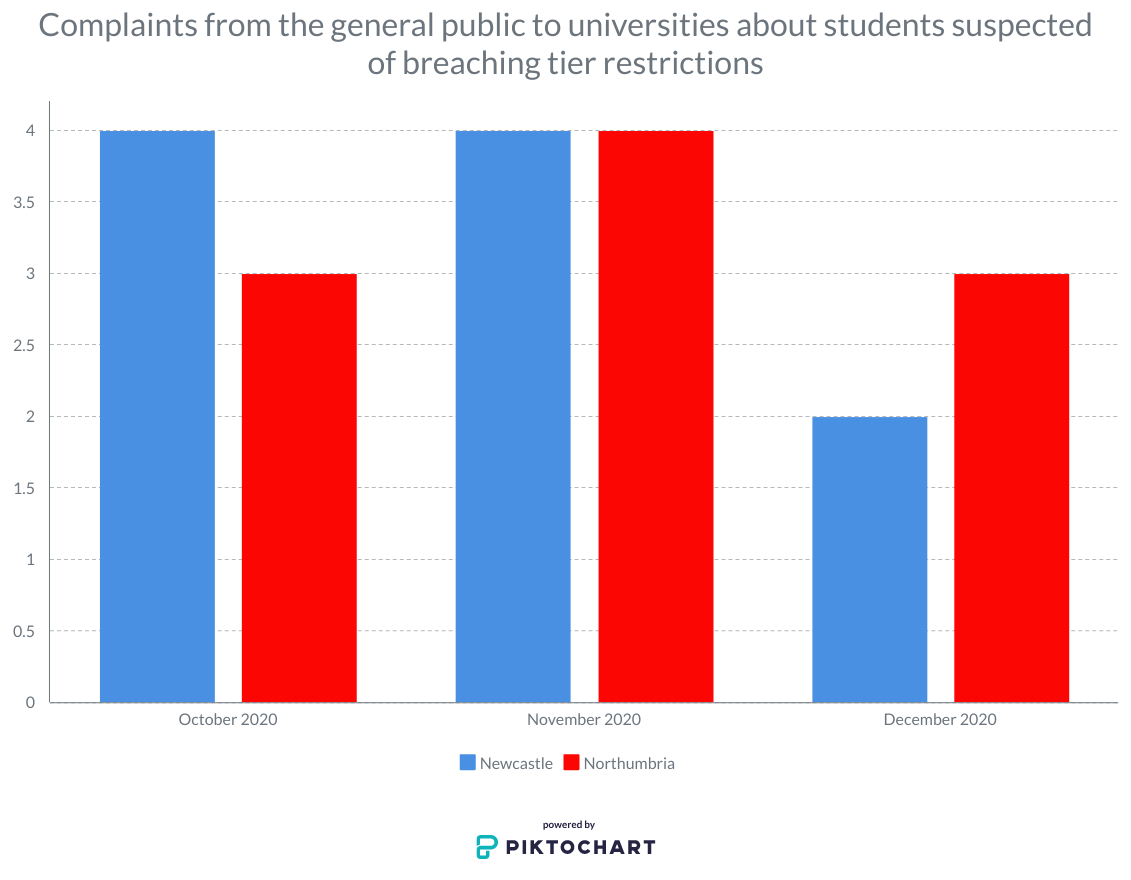 However, while student households were not a major factor in police-check figures, anecdotal evidence suggested some deep dissatisfaction among students subjected to police lockdown checks.
One Newcastle University masters student said she felt confused and angry about a police visit made to her student house one November evening, when she and her housemates were holding a cocktail night among themselves as a single household, in accordance with lockdown rules.
Two police officers knocked on the door and the student (who asked to remain anonymous) said: "One of the girls answered the door and the police asked to come in. She said no and they said 'Let me rephrase that – we have to come in'.
"They [the police] came in and said, 'Can we have a look around?' and they just had a little look around."
Initially, the student was unsure whether the police had come due to a noise complaint or suspected Covid breach.
"I remember when the police came, they actually said 'Well, we couldn't hear anything outside' so we were, like, 'Well why did you knock in the first place?'."
After the police had looked around the house the officers asked for the names and courses of the people in the house, which left the student asking more questions.
"Do you know what was quite funny, though?" she said. "They asked for our names and courses, and obviously a couple of my housemates aren't students and the police said, 'Oh, we don't need yours'.
"I remember thinking 'But they live in the same house!'."
A statement from Northumbria Police said: "From the outset, we have been very clear about how we would approach policing the regulations. We continue to apply discretion and judgement when engaging with the public.
"However, if anyone shows a blatant disregard for the rules, we will not hesitate in taking appropriate and necessary enforcement action in order to protect the wider community.
"We want to urge everybody to adhere to the rules, as this will mean resources are not diverted to deal with such circumstances that can easily be avoided."
Charlotte Saunders, a fourth-year French and Business student, who lives in Jesmond, said that 'Covid marshals', who were separate to the police and patrolled student areas during the pandemic, caused "increased anxiety and unnecessary stress".
"As someone who had to shield for a lot of last year, I found it frustrating when I would lie in bed at night hearing big groups out round the area, clearly drunk, having house parties and stuff, when I was being so vigilant," said Charlotte.
"But at the same time, students have been really disregarded through all of this.
"Students weren't allowed to go back to classes like under-18s were. There are non-students breaking the rules without having Covid marshals watching over them.
"Why are students such a focus for stopping the spread when the Government isn't prioritising their education? I don't think it is fair."
Newcastle University and Northumbria University were asked for a comment, but had not responded at the time of publication of this story.