THE Covid pandemic has proved difficult for our NHS. However, we never talk about the problems pregnant women have faced because of this.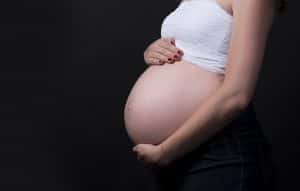 WOMEN across the North East have spoken out about the lack of support they received when pregnant.
Susan, from Gateshead said: "I found out I was pregnant in February 2020, just before lockdown. I paid privately for a scan because doctors told me it would take around four weeks to get an appointment at the hospital. This was the start of the lack of care. My scan revealed I was nearly three months pregnant. I didn't get to see a midwife at hospital until I was 16 weeks pregnant."
This was despite having a high-risk pregnancy due to age and previous premature births. Whilst there she also found out she was diabetic and needed insulin. She had just made the cut off for genetic testing.
"This was the time I needed support. All my midwife appointments were cancelled. I had to learn how to inject via a YouTube video the hospital sent me. Despite calling the hospital daily due to insulin levels being inconsistent, I was told to just inject more."
"Once the baby was born, she was kept in NICU for two weeks. Nobody checked on me after my C-section, until my stiches came out"
The day after Susan's baby came home, they saw a midwife. Then a health visitor at eight-weeks-old. She has to weigh the baby herself. There were no phone calls or check-ups from eight weeks onward.
Another woman, Jenni, from Sunderland said: "I was assigned a midwife and went for scans at the hospital. It took a while to be diagnosed with Pre-eclampsia but the midwives were unhelpful getting us to this point. I'm type one diabetic so they blamed it on that. We have only had a couple health visits as the baby was premature. But our health visitor was assigned to a different unit and despite chasing down to get a new one it's been two months since we last saw one"
Pregnant women have received a lack of care throughout the pandemic. They deserve support and guidance, especially in a pandemic in a time of uncertainty.
Have you or someone you know experienced good or bad treatment while pregnant throughout the pandemic? Let us know on Twitter @SRNewsNow!