SUNDERLAND'S Director of Public Health is clamping down on false rumours about the vaccines.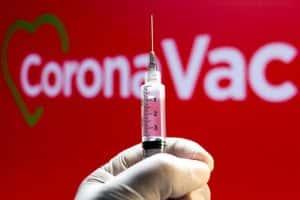 OVER 24 million people have had their first dose of the vaccine. However, some minorities have refused or are against the vaccine, and they call themselves anti-vaxxers. While vaccines were beginning to roll out, rumours circulated which suggested that there was pork in the vaccines to stop ethnic minorities from getting the vaccine.
This was a serious rumour, and the director of public health and local councils wanted to shut down these rumours immediately. Gerry Taylor, Director of Public Health at Sunderland City Council recently did a short Q&A which is available on their YouTube. She said "There is no animal or human products in the vaccine, and therefore it is vegan, vegetarian, halal and kosher".
She also said that "absolutely everyone should have the vaccine. There's no evidence of any safety concerns from vaccinating people with a past history of Covid-19 infections…".
She also added that "there are no eggs as well and dairy products etc, so it's absolutely fine from that perspective".
Gareth Owen, marketing and communication manager at Gateshead Council, said: "I can categorically confirm there are absolutely no products of animal origins in either the Oxford/AstraZeneca or the Pfizer/BioNTech vaccines." He said that further information can be found on their website.
Social media platforms such as Facebook and Instagram have also made sure, since the beginning of the vaccine rollout, to ban misleading and false information that has already been debunked by any experts. This to help ensure that people have the correct and the most up to date information about the vaccines
A map of all the local vaccine centres in Sunderland: