THE government's plans to re-open schools on March 8 has been met with mixed reactions in the North East.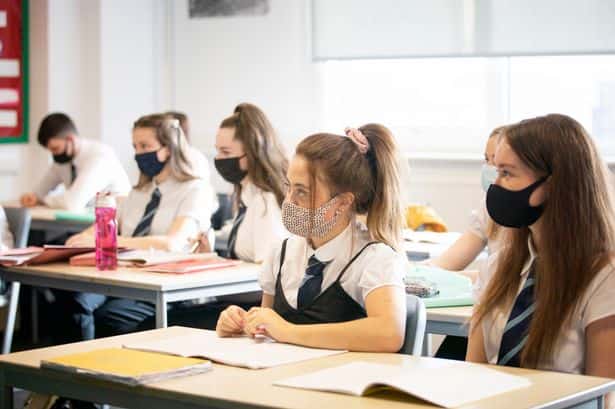 PRIME Minister Boris Johnson is due to make an announcement on February 22, with the possibility of restrictions being eased.
This includes the re-opening of schools across the country, as the Prime Minister has made it clear that this is a top priority.  In the North East, the possible decision has been met with mixed reactions from parents and teachers.
Simon Kennedy, North East's Regional Organiser for Teachers Union NASUWT, said: "There's a significant level of concern regarding the return to schools. School is the best place for children, and teachers want to get back to doing what they love, but we are all concerned regarding the safety of all pupils and teachers."
He added: "Teachers should have been one of the first to be vaccinated. If the government commit to putting a strict plan in place, we will all feel a lot safer".
A North East primary school teacher said: "I'm looking forward to getting the children back into the classroom, mostly for their own mental health and wellbeing. However, it is difficult to keep young children socially distanced, so I can understand why others are against it."
But parents are desperate to get their children back to some form of normal life and feel that home-schooling could have a negative impact on their child.
Parent Laura Hambley said: "Working from home and trying to be a parent whilst supervising schoolwork can be really difficult at times. My daughters school have been brilliant, but I know she would be doing much better if she was actually there and able to focus properly. I do worry that the lack of social interaction is affecting her too, it takes a lot to just get her to get dressed some days. I'm really hoping that they do go back to school in March."
Do you think it's time for children to go back to school? Let us know on Twitter @SRNewsNow!