FRAUDSTERS are targeting vulnerable people during the pandemic with fake NHS texts to obtain personal details, with elderly people more at risk.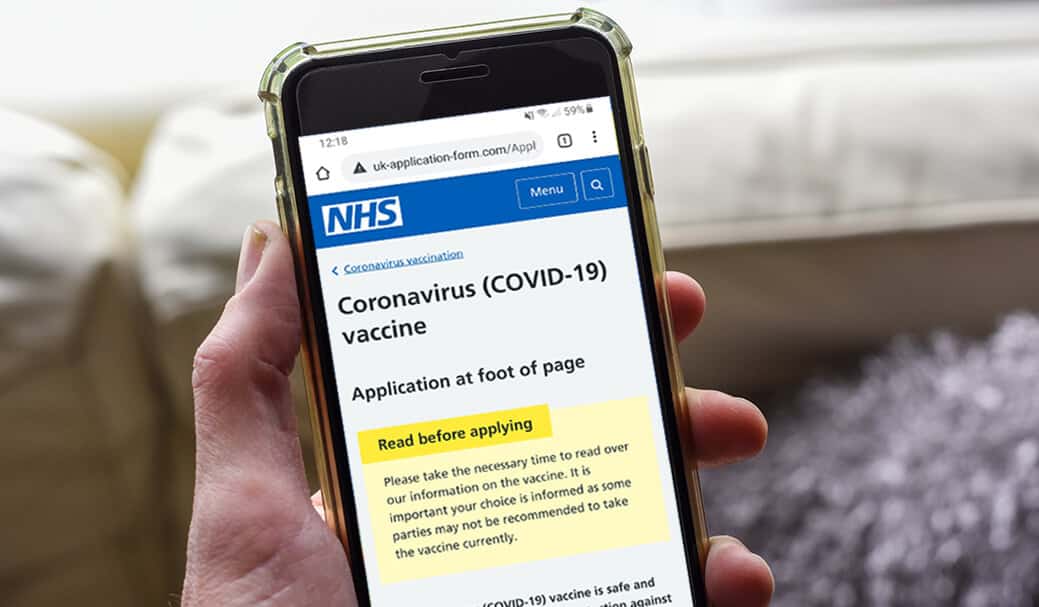 A new scam has begun to emerge which takes advantage of people desperate for the Covid-19 vaccine, where the offenders will send a text or email which looks convincingly similar to that of the NHS. There is also evidence of cold callers taking payments for a non-existent vaccine over the phone.
A spokesperson for Action Fraud said that the offending email had been reported over 1,000 times in 24 hours, and Pauline Smith, head of the firm, praised the public for being 'fantastic' at reporting these phishing emails.
However, she said: "We still have to remain cautious and alert. Remember: anything purporting to be from the NHS asking you to pay for the vaccine, or provide your bank account or card details, is a scam."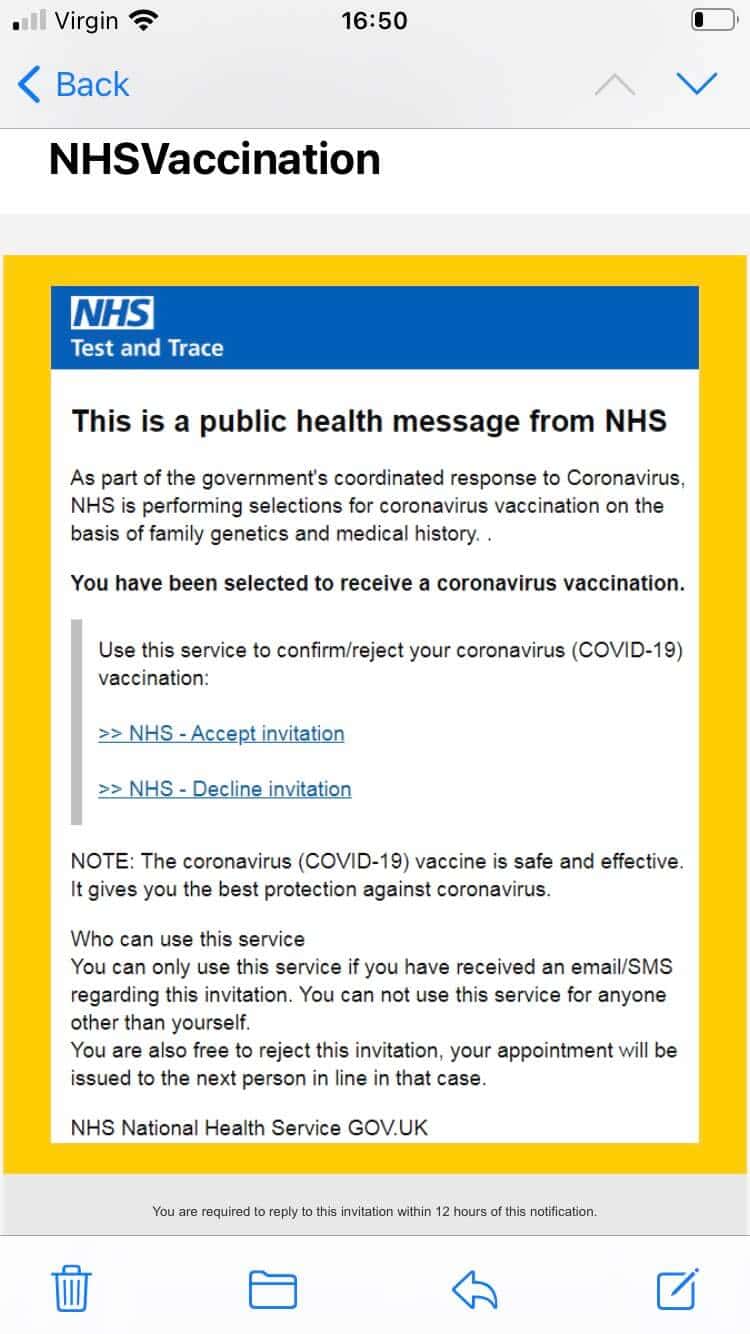 People are prompted to enter their personal and bank details in order to 'apply' for a vaccination via the link in the text, which sends the receiver to a plausible-looking fake NHS website.
Age UK's Charity Director, Caroline Abrahams, said: "It is devastating that criminals are using the anxiety, uncertainty and loneliness of the pandemic to devise new scams to con the public. Lockdown has isolated many older people from sources of companionship and support which may make them more vulnerable to these scams."
The real vaccine does not cost anything to receive, and the NHS has a page on their website to inform people on the process of being invited for a vaccine, which is available on their Twitter.
For details on how you will be contacted by the NHS about the COVID-19 when it's your turn, check out our website ⬇️ https://t.co/RZnFzn0n2U

— NHS (@NHSuk) January 25, 2021
The official guidance from Age UK for those who have particularly vulnerable friends or family is to check in to see if they need support to help keep them safe. Becoming a victim of fraud can affect finances and health, as well as confidence.
Age UK also offers free, downloadable guides here on how to stay safe, as well as providing help on their free advice line at 0800 169 65 65 between 8am and 7pm, seven days a week.