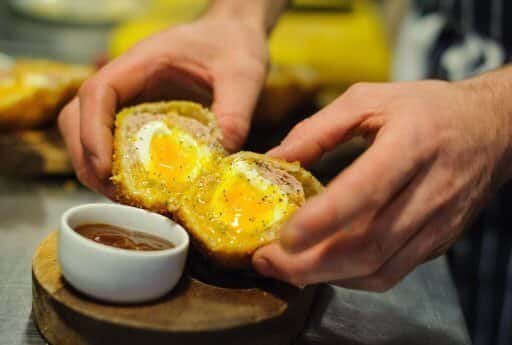 'Substantial meal' rule is no yolk … or is it?
There was confusion today over what legally constitutes a 'substantial meal' for the purposes of coronavirus restrictions, as Michael Gove described a Scotch egg as, first, a starter then as a "substantial meal", in two media interviews.
The definition is important because pubs in England's Tier 2 can only serve alcohol to customers eating a "substantial meal".
Mr Gove told ITV News: "I myself would definitely scoff a couple of Scotch eggs if I had the chance, but I do recognise that it is a substantial meal."
Environment Secretary George Eustice had earlier said the snack would constitute a "substantial meal".
Most vulnerable children will suffer 'lasting' pandemic harm
Children with special educational needs and disabilities (SEND) will suffer "lasting harm" as a result of the pandemic after support services were cut, Ofsted has warned.
The watchdog has called on all schools "to make the effort" to help such pupils attend class after their families struggled in lockdown.
Chief inspector Amanda Spielman warned that vulnerable children could lose out if they remain at home, and urged sector leaders to "watch out for bad practices creeping back in" which may compound risks.
Ofsted said it was worrying that a large proportion of pupils who have disappeared from school are those known to wider children's services, because they have complex needs or attendance issues.
Weekly death toll hits new high
A total of 2,697 deaths registered in England and Wales in the week ending November 20 mentioned Covid-19 on the death certificate, according to the Office for National Statistics (ONS).
This is the highest number of deaths involving Covid-19 since the week ending May 15.
It is also up from 2,466 deaths in the week to November 13 – a jump of 9%.
Just over a fifth (21.5%) of all deaths registered in England and Wales in the week to November 20 mentioned Covid-19 on the death certificate.
F1 champ to miss Bahrain GP after catching virus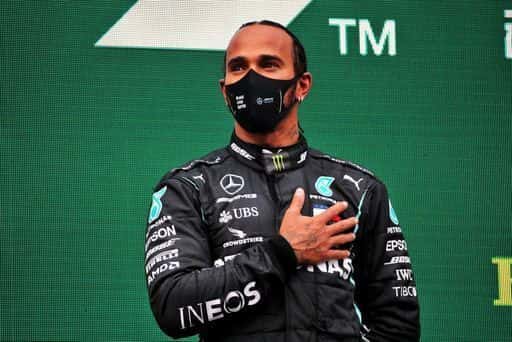 Lewis Hamilton will miss this weekend's Sakhir Grand Prix in Bahrain after testing positive for coronavirus.
The seven-time Formula One world champion is in isolation after his positive result was announced this morning.
Hamilton will have to isolate in his hotel room for 10 days, putting in doubt his participation at the season finale in Abu Dhabi a week on Sunday.
NHS approaching full bed capacity
Asked how close the NHS is to running out of beds, Cabinet Office Minister Michael Gove told the BBC: "Data shows the average bed capacity in the NHS, in England, in the week ending November 15 was 88% – that's almost nine in 10 beds being occupied."
He insisted that new restrictions are necessary to protect the NHS from a surge in Covid cases, saying: "It is sad that we have to point this out, but you can look at Wales…
"In Wales they did have a two-week set of restrictions, then they lifted those restrictions in quite a blanket way. As result we have seen a resurgence in the infection and the Welsh Government have had to slam the brakes on again."