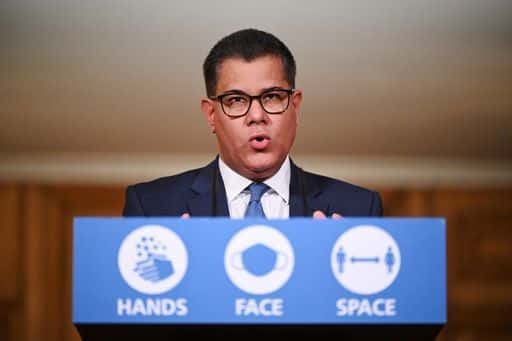 Minister: too early to say whether family Christmas will be OK
It is too early to say whether families will be allowed to gather over Christmas, a Cabinet minister has warned, despite hopes that social distancing rules will be relaxed over the festive period.
Boris Johnson wants to ease coronavirus rules to allow families to be reunited, and his Government has been working with counterparts in Scotland, Wales and Northern Ireland to agree a UK-wide approach.
But following reports that households would be allowed to mix indoors for a five-day period, starting on Christmas Eve, Business Secretary Alok Sharma said it was not yet clear whether that would be possible.
"I just think it's too early to be reaching any conclusions on that. What none of us knows right now is what the infection rate is going to be in different parts of the country," he told BBC Breakfast.
Latest 'R' number shows virus still spreading
England's deputy chief scientific adviser Dame Angela McLean has said the latest estimated  R rate – the average number of people infected by someone with coronavirus – is still above one today, meaning that the disease is still spreading.
But at a Downing Street briefing she said the figure, putting R between one and 1.2, would not yet show the impact of England's lockdown. An R number of 1.2 means that 10 infectious people would infect 12 other people.
The R number had been "really quite high" in late September and early October, between 1.2 and 1.5, but "has been falling, though it has not yet fallen below one".
"Only when R is less than one will the number of infections in this country be falling," she said.
Head of NHS Test & Trace programme is traced – and isolated
Baroness Dido Harding, who leads the NHS Test and Trace programme, has revealed she is self-isolating after receiving an alert from the service she runs.
The Tory peer tweeted a screenshot of an app notification on Wednesday which carried the message "you need to self-isolate" until 11.59pm on November 26.
She wrote above the image: "Nothing like personal experience of your own products …. got this overnight. Feeling well. Many hours of Zoom ahead."
Nothing like personal experience of your own products ….got this overnight. Feeling well. Many hours of Zoom ahead. pic.twitter.com/Ims9W9gbQh

— dido harding (@didoharding) November 18, 2020
US military will track and trace Santa for world's youngsters
Santa's trackers at the North American Aerospace Defence (Norad) Command will continue to work despite the coronavirus pandemic this year.
Volunteers at Peterson Air Force Base, in Colorado, will work for a 65th year to field calls on Christmas Eve, to tell the mostly young callers where Santa is flying.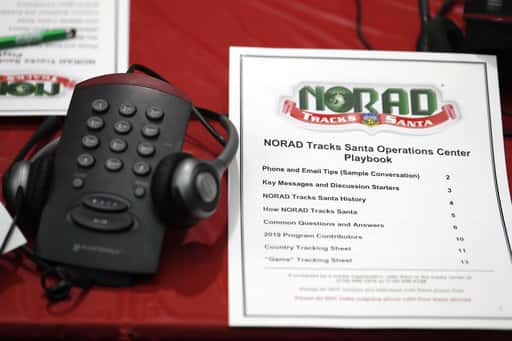 The number of Norad staff will be limited and spokesman Preston Schlachter said: "We understand this is a time-honoured tradition, and we know undoubtedly there is going to be some disappointment, but we're trying to keep it safe for everyone involved."
The military command has been fielding calls since 1955, when Air Force Colonel Harry Shoup – the commander on duty at Norad's predecessor, the Continental Air Defence Command – took a call from a child, who dialled a misprinted telephone number in a newspaper department store advert, thinking she was calling Santa.