PM self-isolates with 'high heart' and 'bursting with antibodies'
Boris Johnson said the fact he was "bursting with antibodies" from his last encounter with Covid-19, would not stop him having to self-isolate, after meeting with an MP who has tested positive.
The Prime Minister, admitted to intensive care with coronavirus in April, confirmed he was notified by NHS Test and Trace yesterday that he must self-isolate, and will now remain at Number 10 for 14 days – leaving his bid to reframe his premiership in limbo, after meeting Tory MP Lee Anderson, who has confirmed he has Covid-19.
But in a video message on Twitter today Mr Johnson said he would continue to make Government announcements virtually and told his followers: "It doesn't matter that we were all doing social distancing, it doesn't matter that I'm fit as a butcher's dog, feel great – so many people do in my circumstances.
"And actually, it doesn't matter that I've had the disease and I'm bursting with antibodies. We've got to interrupt the spread of the disease and one of the ways we can do that now is by self-isolating for 14 days when contacted by Test and Trace."
Mr Johnson said he was self-isolating with a "high heart" that the country was getting on top of the virus.
Hi folks, I've been instructed by our NHS Test & Trace scheme to self-isolate for two weeks, after being in contact with someone with Covid-19.

I'm in good health and have no symptoms, and will continue to lead on our response to the virus & our plans to #BuildBackBetter pic.twitter.com/yNgIme8lOz

— Boris Johnson (@BorisJohnson) November 16, 2020
Vaccine not initially a whole-population strategy
Asked how many people need to be vaccinated for a vaccine to have any real effect, Public Health England's head of immunisation Dr Mary Ramsey told BBC Breakfast: "Well, there is two ways that you could use the vaccine, and the one we're going for is to actually try and prevent people having serious disease and dying of this terrible infection.
"So we're going to target people who are at highest risk, so we should very quickly see an impact in the numbers of deaths that are happening – it will depend a bit on what the background rate is at that time."
She added: "Later on, if it turns out that the vaccine interrupts transmission, then we may give it to a wider group of people. And then we really need to get maybe half the population vaccinated to really see an impact on spread within communities."
Health Sec says aim is for test to allow family Christmas care home visits
Health Secretary Matt Hancock has said the Government is aiming for care home visitors across England to be able to take a test to see their loved ones before Christmas.
Mr Hancock told BBC Breakfast: "Yes… I understand how important this is and, yes, our goal is to ensure that we have the testing available in every care home by Christmas – to make sure that people can take a test and therefore see their loved ones safely, that is the goal.
"We're working closely with the social care sector to try to make that happen.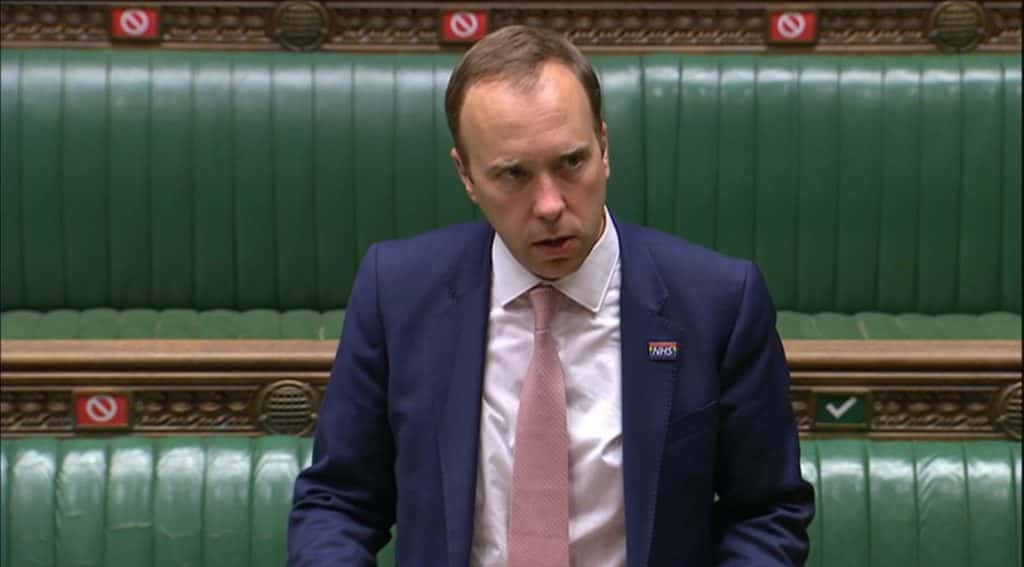 Elderly and vulnerable still first in line for jab … subject to testing
Dr Mary Ramsey, head of immunisation for Public Health England, has said the vaccination priority list "may need to be modified", if testing shows it "works differently in different age groups".
Government advisers on vaccination have set out interim guidance which will see the Covid-19 jab being given first to care home residents and staff, then those over 80 and health and care workers.
Dr Ramsey told BBC Breakfast that the NHS has plans in place to start delivering the vaccine this year, but added: "We are not entirely sure when that is going to arrive," she said. "The Joint Committee on Vaccination and Immunisation has decided who would be the priority and that starts with the elderly and people in care homes.
"But obviously, if something comes up that the vaccine works differently in different age groups, that may need to be modified. But at the moment, based on first principles we would start with the oldest and most vulnerable people in the population."