Coronavirus may be triggering a hidden epidemic of eating disorders – with the number of sufferers calling a national helpline almost doubling since March.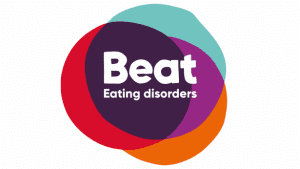 A NATIONAL eating disorder charity says the stress, anxiety and isolation of coronavirus lockdowns has doubled the number of calls for help it has received since March.
Beat, which offers support and advice to sufferers, says its helpline has seen a 97% rise in the number of people seeking help for eating disorders since the UK first went into national lockdown.
It also says 28% of its callers are specifically citing the coronavirus pandemic as the possible trigger for a relapse or developing eating problems.
Caitlin, 23, a shop worker from Seaham, has suffered with anorexia since she was 15 and, despite getting treatment and making a recovery, recently had a relapse.
She explained: "I didn't even realise I was showing habits of anorexia again. It was my friends and family who noticed, and once they brought it up with me I realised, but I was in denial at first.
"I used Beat's services when I received treatment in the past, so reached out to them again for advice and reassurance. They were extremely helpful.
"I think my relapse occurred very gradually during the first lockdown in March, and it wasn't until May or June that people really started to notice."
Caitlin added: "I found the situation distressing. I felt as though I was starting to cope better, but when the Government announced the second lockdown, I was so distressed about it.
"I've been reaching out to Beat most days recently, which has helped get me through, but it is easy to feel like you're being an inconvenience.
"I usually find Christmas a rather difficult time, when it comes to my eating disorder, so the fact that we're already in lockdown as the lead up to Christmas has started has made it even more distressing for me this year."
Beat has launched an emergency appeal due to the soaring demand in helplines and support services, saying on its website that this is the "toughest challenge that Beat has ever faced".
Beat's director of services Caroline Price said: "These past few months have been devastating for many people affected by eating disorders. They have had to adjust to extreme changes to their treatment arrangements, and for many, a severely reduced support network.
"Most worryingly, we are hearing from more and more people coming forward for the first time because of coronavirus, either from relapsing or realising they have become unwell.
"We would like to reassure anyone affected that we are here no matter what stage they are at – from feeling concerned about their health for the first time to coping with new challenges in recovery."
If you are struggling with an eating disorder yourself, or want to donate to Beat's emergency appeal, visit their website here.