Test and trace system 'hasn't helped control UK virus spread'
The NHS Test and Trace system has made no difference to the spread of coronavirus in the UK, a scientist has warned.
James Naismith, professor of structural biology at Oxford University, said the system was only reaching a fraction of the number of people who should be contacted.
"It hasn't been effective at all. The only ways we are currently able to control infection spreading are social restrictions: tracking and tracing hasn't really made any difference to the spread of the epidemic," he told the BBC Radio 4 Today programme.
"Testing is really important. The problem is that if you just look at the number of cases in the UK for the last week you would estimate about 350,000 cases of actual people infected; the testing system only identified just under half of them.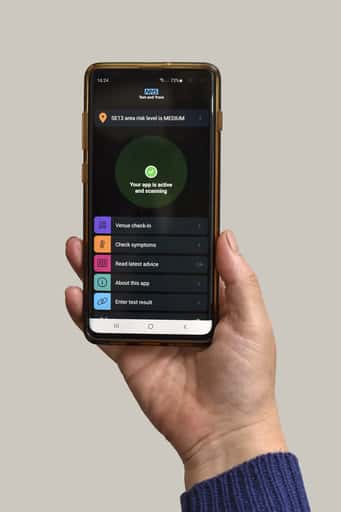 Fast-test 'misses half of Covid cases' in pilot, say scientists
A rapid coronavirus test that gives results in 20 minutes missed more than 50% of positive cases in a Greater Manchester pilot, according to reports.
The test – part of the Government's mass-testing strategy – known as Operation Moonshot, identified only 46.7% of infections during a trial in Manchester and Salford last month, according to the Guardian newspaper.
The Department of Health and Social Care (DHSC) said that it was "incorrect" to suggest the rapid test has a low sensitivity, adding that it had been validated in another recent pilot.
But in a letter seen by the Guardian, scientists from Greater Manchester's mass testing group (MTEG) raised concerns about the accuracy of the OptiGene Direct RT-Lamp test, writing: "The current available data from the Manchester pilot shows low sensitivity (46.7%) of the Direct RT-Lamp platform."
Danish mink farms outbreak sees country removed from UK 'safe' travel list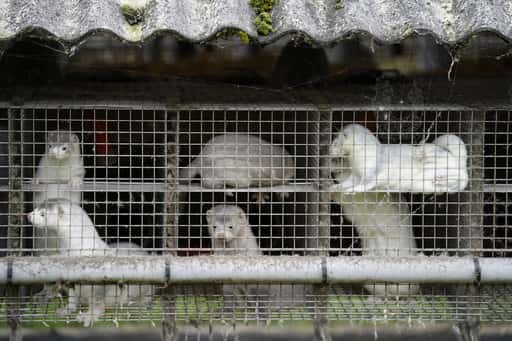 Denmark has been removed from the Government's list of travel corridors due to widespread outbreaks of Covid-19 in its mink farms, the Transport Secretary said.
Travellers arriving in the UK from the country after 4am on Friday must self-isolate for 14 days.
Grant Shapps said in a statement the decision came as Danish health authorities had reported "widespread" outbreaks at mink farms and a "variant strain" of the virus spreading to local communities.
He said: "I understand that this will be concerning for both people currently in Denmark and the wider UK public, which is why we have moved quickly to protect our country and prevent the spread of the virus to the UK."
Archbishop believes church service ban will end 'before too long'
Archbishop of Canterbury Justin Welby said he thinks the ban on religious services will "probably change before too long".
He told Good Morning Britain: "I've been going to church as usual since the last lockdown and they are the safest places you go to.
"So we all wrote to the Government – we're not going to have a great big row with them – and said we disagree with you about the need to close churches.
"The Government's been very good, they're listening very carefully."
£10,000 fine for birthday party organiser who flouted Covid rules
The organiser of a birthday party attended by up to 60 people has been handed a £10,000 fine after allegedly flouting lockdown rules.
West Midlands Police released body-worn video footage filmed by officers attending a function room in Bilston, Wolverhampton, showing dozens of revellers filing out the exit.
Inside the venue were balloon arches, food and drinks left scattered on tables, and a kitchen piled high with soft drinks and hard liquor, despite the premises having no alcohol licence.
In the footage, officers could be seen examining a card reader machine and pulling out a drawer stuffed with bank notes, during the call-out on October 30.