Our daily round-up of the latest coronavirus news.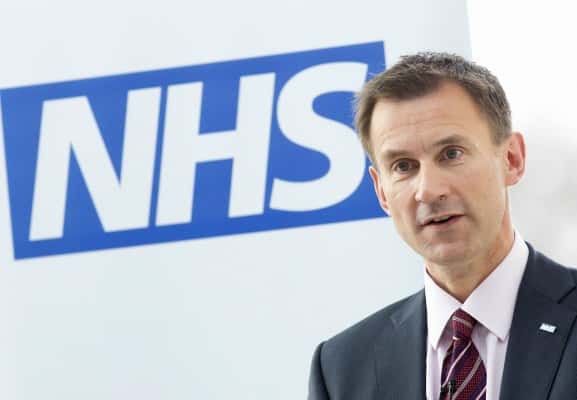 Disease expert: releasing safe but unproven vaccines would be 'wrong'
Peter Horby, professor of emerging infectious diseases and global health at the University of Oxford, said potential Covid-19 treatments that have been demonstrated to be safe but not yet proven to work should not be put on the mass market.
While giving evidence to MPs on Tuesday, Prof Horby was asked by Jeremy Hunt, chairman of the Health and Social Care Committee, whether there would be any benefit in allowing companies to put their products on the mass market as soon as safety of a potential treatment had been approved – but before efficacy was established.
Prof Horby described the approach as "wrong", saying that giving potential Covid-19 treatment to patients without establishing efficacy would "delay understanding how the drugs work and if they are safe and effective".
He said: "What happens is … you end up several months down the line with tens of thousands of patients using the drugs and (having) no idea if it works."
Minister says lockdown exit date guaranteed by law
Foreign Secretary Dominic Raab has said the December 2 date for lifting the four-week lockdown is "written into law".
Interviewed on LBC radio, he said: "Put it in your diary, it is written into law.
"The reason being is we've just had to take this measure for four weeks – longer than some of the circuit-breakers that were being talked about, but keeping schools open – because of the latest data.
"For example, the last two weeks we've seen hospital admissions up by 90%, ventilator beds used up by 65%, so we have had to take that into account."
He denied that the Government had used a "doomsday scenario" and "highly selective" data in its modelling of the second wave's impact when justifying the second lockdown on Saturday.
NHS boss: England has enough C-19 patients to fill 22 hospitals
There are "22 hospitals' worth" of coronavirus patients in hospitals in England, the head of the NHS has said.
Sir Simon Stevens, chief executive of the NHS in England, said there had been a "very substantial" increase in Covid-19 admissions in October.
"We began early September with under 500 coronavirus patients in hospitals," he told Radio 4's Today programme.
"By the beginning of October that had become 2,000. As of today that is just under 11,000. So, put another way, we've got 22 hospitals' worth of coronavirus patients across England.
"And indeed, even since Saturday, when the Prime Minister gave his press conference, we filled another two hospitals full of severely ill coronavirus patients."
Former Health Secretary calls for weekly testing of NHS staff this winter
Commons Health Committee chairman Jeremy Hunt has said it would be "quite unforgivable" if the UK this winter saw similar levels of Covid transmission in hospitals as experienced during the first coronavirus wave in the spring.
He called for more routine testing of NHS staff and also suggested using new quick-turnaround tests to allow people who have family members in care homes with dementia to visit them.
Speaking to BBC Radio 4's Today programme, he said: "My biggest worry frankly is that we still have not introduced weekly testing of NHS staff.
"We know that up to 11 per cent of coronavirus patients in hospital died last time having caught the virus in a hospital, and I think it would be quite unforgivable if we made the same mistake twice and didn't take that terrible weight off the minds of NHS staff, of worrying that they might be giving the infection to their own patients."
Tory rebel tweets vote against national lockdown
Tory MP Peter Bone has indicated he will rebel against the Government in the Commons vote on plans for a national lockdown in England.
Mr Bone tweeted: "Today I will vote against a second national lockdown. The government's case is based on dubious modelling. It seems to me there are lies, damn lies and Covid statistics!!"