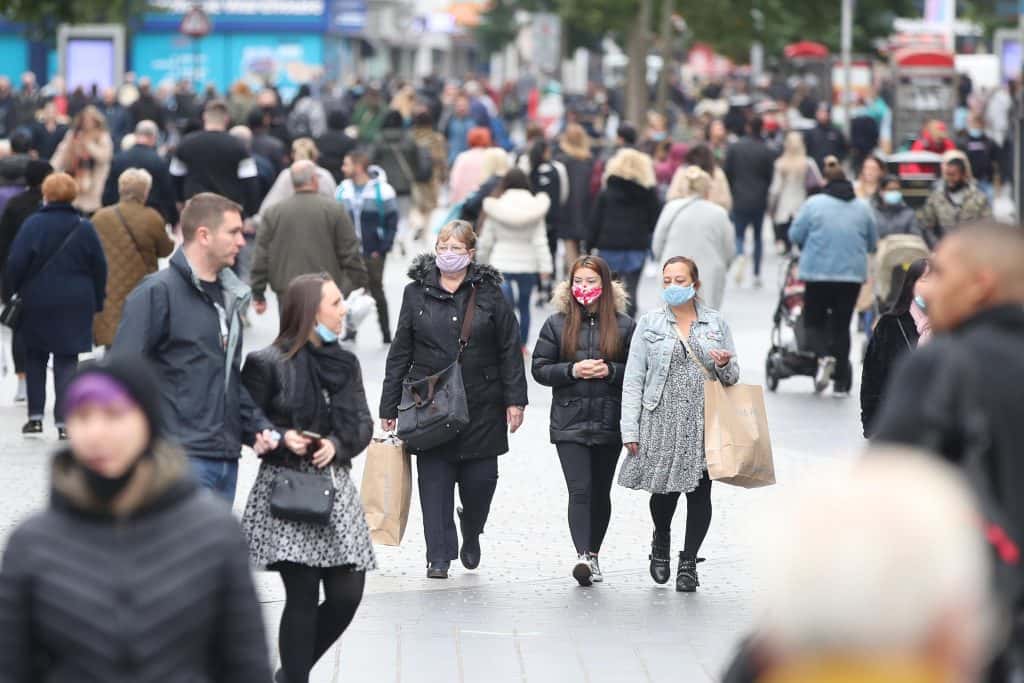 Military-run mass testing trial set for Liverpool this week
Mass daily testing delivered partly by the military is set to launch in Liverpool on Friday.
City mayor Joe Anderson told the BBC: "It is going to start on Friday of this week. Logistically, we are talking to the armed forces personnel and others about where to site about 30 units across the city, with some of them being mobile units."
He told Times Radio: "This is a really exciting opportunity, it's an offer to all the people in Liverpool, and those who work in the city centre, to be tested on a regular basis."There will be a mix of different tests deployed – some will be using the traditional swab tests that we are now familiar with, but which do take time to be processed, and as many as possible will be using the faster lateral flow test that can enable you to get the results within an hour."
England/Wales weekly death toll spikes by 46%
A total of 978 deaths registered in England and Wales in the week ending October 23 mentioned Covid-19 on the death certificate, according to the Office for National Statistics (ONS).
It is the highest number of deaths involving Covid-19 since the week ending June 12, and up from 670 deaths in the week to October 16 – a jump of 46 per cent.
Headteachers: school attendance could drop with 'rushed' lockdown
The number of pupils attending school could drop following the Government's "rushed" lockdown announcement, a headteachers' union has warned.
Boris Johnson has said schools, colleges and nurseries in England will stay open during the second lockdown.
But Paul Whiteman, general secretary of the National Association of HeadTeachers (NAHT), said the announcement on Saturday evening will not have inspired public confidence, and many families could be left wondering what is safe.
The latest Government figures show that school attendance dropped from 89 to 86 per cent in the week ahead of the October half-term break.
Around 82 per cent of secondary school pupils were in class on October 22, while attendance in primary schools dropped to 90 per cent.
Post-lockdown pre-Christmas shop hours could be longer, say Primark bosses
Bosses at Primark owner Associated British Foods (ABF) have said the retailer's high street stores could extend their opening hours for Christmas shoppers when they can open their doors again.
ABF finance chief John Bason told the Press Association news agency that the company expects "strong" demand when stores reopen after the latest Covid-19 lockdown in England.
"We are absolutely looking at longer opening hours," he said. "We've seen very strong sales over the past few days and would expect similar today and tomorrow."
Gove apology over sporting own-goal
Michael Gove has apologised for wrongly suggesting that people would be able to play singles tennis or golf in pairs during England's impending national lockdown.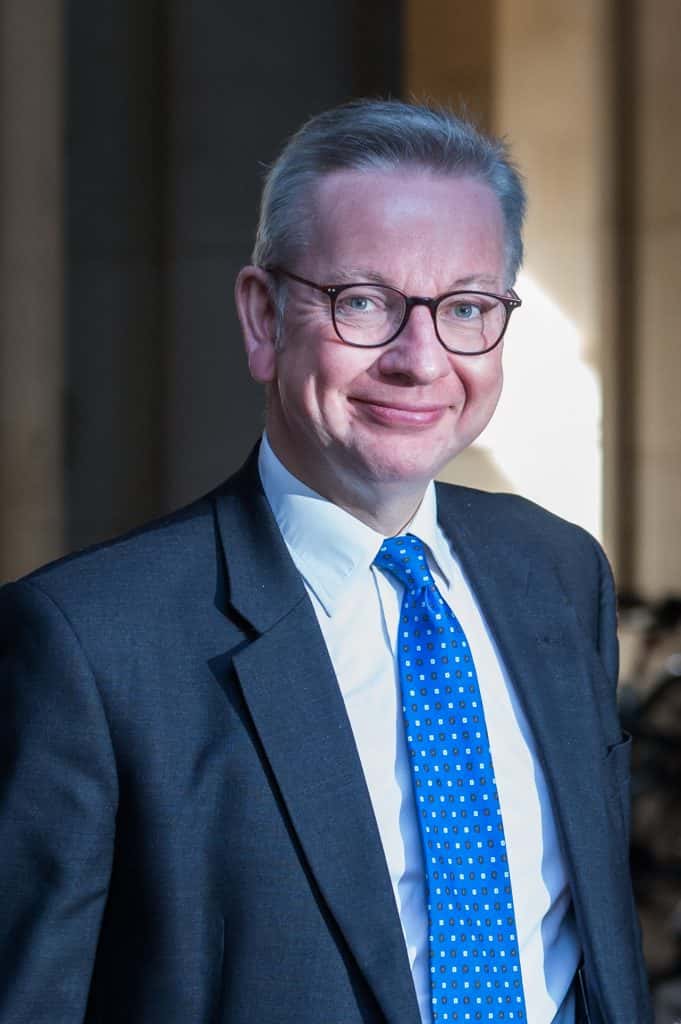 Downing Street has insisted it will not change direction over the decision to close golf courses and tennis clubs when new measures are introduced from Thursday.
It comes amid criticism of the Government for not permitting children's grassroots sports to go ahead outside of school settings.
Cummings no-prosecution decision to face High Court challenge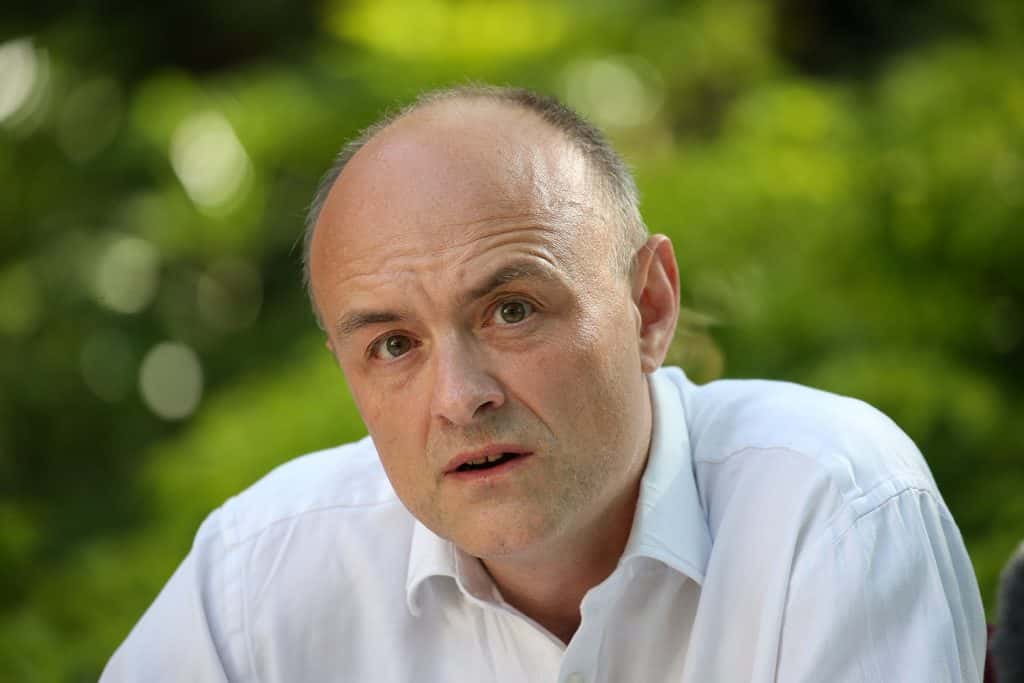 A legal challenge over the decision not to investigate Dominic Cummings for alleged breaches of coronavirus lockdown rules will be heard by the High Court.
Controversially, the Prime Minister's chief advisor faced no disciplinary or legal action – and refused to apologise or resign – after making a 260-mile drive from London to Durham in March with his wife and young son to stay on his parents' farm while strict travel restrictions were in place.
He also drove to Barnard Castle, around 25 miles away from his parents, claiming the journey was to test his eyesight, to "see if I could drive safely".
His actions provoked public fury, and now London resident Martin Redston is taking legal action against the Director of Public Prosecutions (DPP), Max Hill QC, over the alleged failure to properly consider whether Mr Cummings breached lockdown rules.
His application for permission to bring a full High Court challenge against the DPP will be heard by Lady Justice Carr and Mr Justice Picken at the Royal Courts of Justice in London on Tuesday afternoon. The Crown Prosecution Service declined to comment on the case in advance.