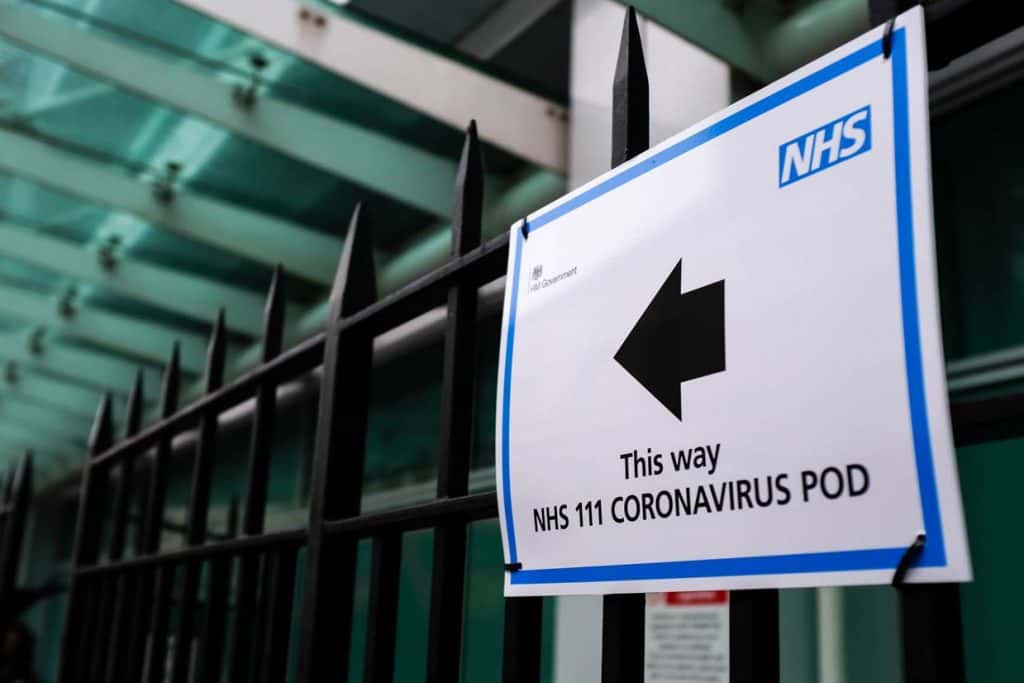 Ministers ponder exit strategies – and whole new level of restrictions
HUNDREDS of thousands more people are expected to be placed under the toughest coronavirus restrictions this week, as ministers opened up on how areas could exit their lockdown measures.
Parts of Nottinghamshire look set to be the next to enter the highest Tier 3 alert level in England after discussions carried on through the weekend.
Local politicians have indicated that they expect the new measures could come into force as early as Wednesday.
The council in Warrington, Cheshire, has already said it will be joining Tier 3 on Thursday, with Downing Street saying discussions are still "ongoing".
It comes as Health Secretary Matt Hancock said areas would have to prove that their infection rate was "coming down", especially among those aged 60 or over, before they could be removed from the strictest measures.
He has also refused to rule out bringing in a tougher set of Tier 4 impositions, following reports that another level is being considered to tackle England's rise in infections.
UK vaccine roll-out could happen next summer
THE "bulk" of the rollout of a coronavirus vaccine could occur before next summer, the Health Secretary has said.
Matt Hancock said that his "central expectation" is that the majority of the rollout of a vaccine could be under way in the first half of 2021.
But he refused to rule out any possibility that people could start receiving a vaccine this side of Christmas.
Mr Hancock told BBC Radio 4's Today Programme that the vaccine programme was "progressing well".
Debt expert calls for public-private-charity taskforce to help families
THE private, public and third sectors must urgently form a taskforce to help the millions of people facing serious debt issues, with Covid-19 continuing to cast a destructive financial toll on households across the UK.
That's the call from the head of one of the country's largest personal insolvency practices, as the nation braces itself for the fallout of furlough and new restrictions while the pressures on public and third sector resources continues to be stretched to the limits by the pandemic and onset of winter.
Paul Mason, chief executive of Creditfix and Carrington Dean's parent firm, Finbora Group, said: "It is fundamental that there is more cohesion between the private, public and private sector, and a taskforce is pivotal to putting joined-up contingency plans in place to ensure people get support as and when they need it."
Boots to launch rapid in-store Covid testing: £120 a time
HIGH-street chemist Boots is set to unveil a new coronavirus testing service which it says can return results from swab tests in just 12 minutes.
The pharmacy chain said the LumiraDx devices, which are able to quickly process swab tests to give customers same-day results, will be rolled out in selected stores over the next few weeks.
Boots has also launched a 48-hour testing service – currently available in 10 stores across London, Birmingham, Manchester, Edinburgh and Glasgow – with plans to extend the programme to more than 50 outlets across the nation.
The in-store service will cost £120 per test.