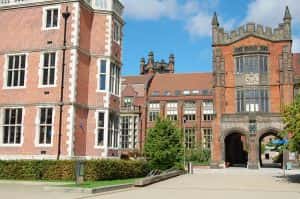 NORTHUMBRIA University and Newcastle University are moving all of their classes online due to coronavirus outbreaks.
All programmes at Northumbria and Newcastle universities will be delivered online unless face-to-face teaching is an essential part of the course.
The temporary changes will come into effect from Thursday (8 October) for a period of three weeks following a rise of Covid-19 cases across the student population.
Both universities have said that they have followed the guidance from the city council.
The move comes after the University and Colleges Union (UCU) called on Northumbria vice-chancellor Prof Andrew Wathey to resign on Tuesday, with staff voting unanimously to ballot for industrial action over Covid safety concerns, after it was announced on Friday that 770 students tested positive for the virus.
In a statement issued on behalf of both universities and the city council, Eugene Milne, the local authority's director of public health, said the recent measures taken to tackle the spread "show some initial signs of working", despite cases continuing to rise.
"A large number of students are already self-isolating and we are supporting efforts to provide them the support and resources they need in partnership with support services from both universities.
"Already, hundreds of food parcels have been delivered and we will continue to prioritise students' welfare and wellbeing.
"I would appeal once again to the small number who are not following the guidance to think about the risk this poses not only to themselves but also the vulnerable people in the communities around them."
Are you a student at Northumbria or Newcastle University? Let us know your thoughts about online teaching on Twitter @SRNewsNow!