Majority of people believe sexism is still an issue in our society today, but it has decreased comparing to how it was in the past.
In 1920 Football Association banned women from playing football in the UK, believing football is Unsuitable for females.
Things have gotten better since then, and most developed countries encourage females of all ages to play football and other sports.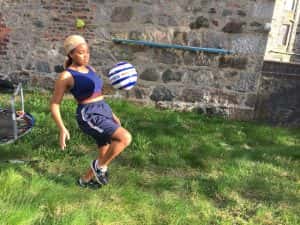 Anna Kessel, representative of Women in Football, says: "Our awareness of sexism in football is increasing and small details which in the past might have not attract attention, are starting to attract much more attention."
Worldwide, millions of women face all kind of barriers, that forbids them from entering the pitch.
Jill Stacey football development officer at Newcastle United says: "There is not a lot we can do to influence other countries on fighting sexism in football, we can only showcase what we are doing and put forward our positive cases."
It is still evident that the number of qualified coaches in the UK remains modest at best in football.
Heather Rabbatts, former chairwoman of the Football Association Inclusion and Advisory Board said:
"Women remain still significantly underrepresented in executive and board positions in the sport industry."
Lindsay Williams, Director at North East Sports, says: "Women should not be given such positions just because of their gender, but based on the experience they have on the role."
Women in Football launched a campaign with a hashtag she belongs on twitter, aiming to tackle hurtful sexism in sports.
Girls and Football South Africa scheme uses football to break patterns that prevents girls from participating in the first place.
Current improvements suggest there is still hope for women to be successful football players on the pitch, as well as in executive and board positions.