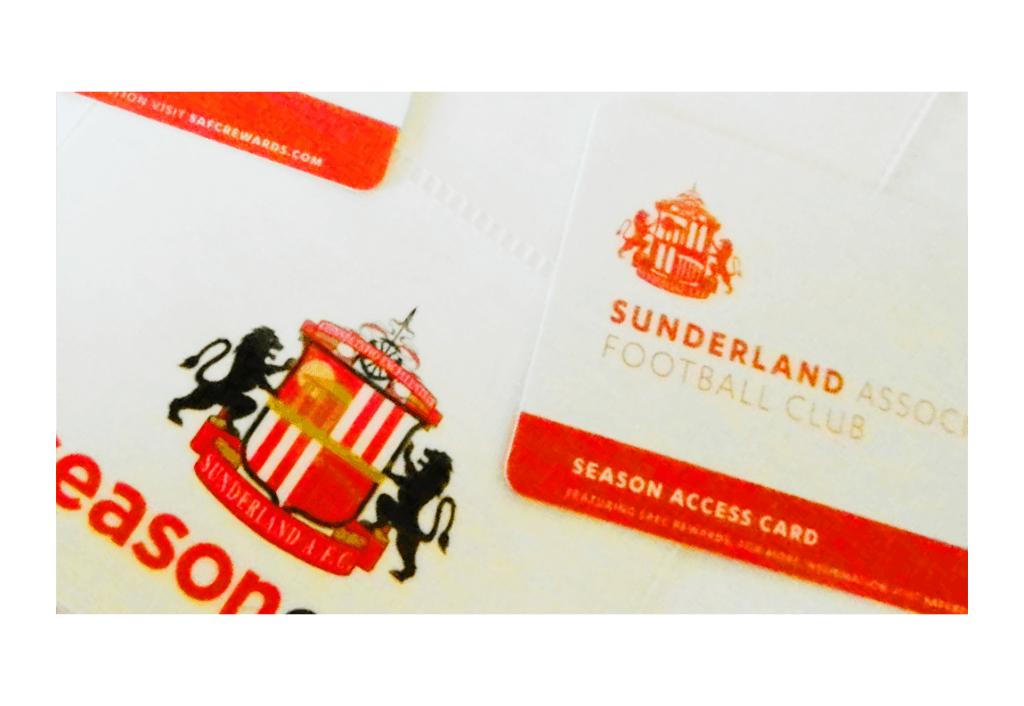 Sunderland AFC have announced a reduction in season card tickets for fans renewing early for the 2018/19 season.
Prices for adult cards start at £310, a £40 reduction from last season's rate of £350.
Working out at just over £13 per game for adult fans purchasing tickets in concession areas.
All renewal prices have been guaranteed for the next three seasons, but supporters will still renew on a year-by-year basis.
Season ticket holders who want to take advantage of the new offer have until April 24.
Anything bought after that deadline will be charged at the same rate as last year's pricing.
Sunderland AFC's chief executive, Martin Bain said: "Sunderland sits at the centre of a community of fans and what we are aiming to do with our season card pricing is to recognise the core of that community. It is not lost on the those at the club that this core has been ever present in the tough times.
"By reducing season ticket prices this year and guaranteeing that price for the following two seasons for those who renew, we are acknowledging that loyalty now and rewarding it going forward."
Chris Coleman's men have failed to win a game since their one-nil win against Hull City at the Stadium of Light in January, and it is not yet known whether the club will be relegated to League One at the end of the season.
Gavin Roberts, Managing Editor of Sunderland fan site Roker Report, said: "I'm not surprised that club have decided to slash prices, the quality of football on show at the Stadium of Light in recent years has been turgid.
"It's fair to loyal season card holders haven't received much in the way of value for money.
"I mean, until we beat Fulham at the end of 2017 we hadn't won a game at the Stadium of Light in almost a year!"
The club is also trying to attract new members from different areas of the community.
Martin Bain added: "By providing under 8s with a season card at no cost and reducing the cost for young adults coming along to support the club it is more affordable and accessible for families and friends than ever."
Sunderland are next in action against Preston North End at the Stadium of Light on Saturday.