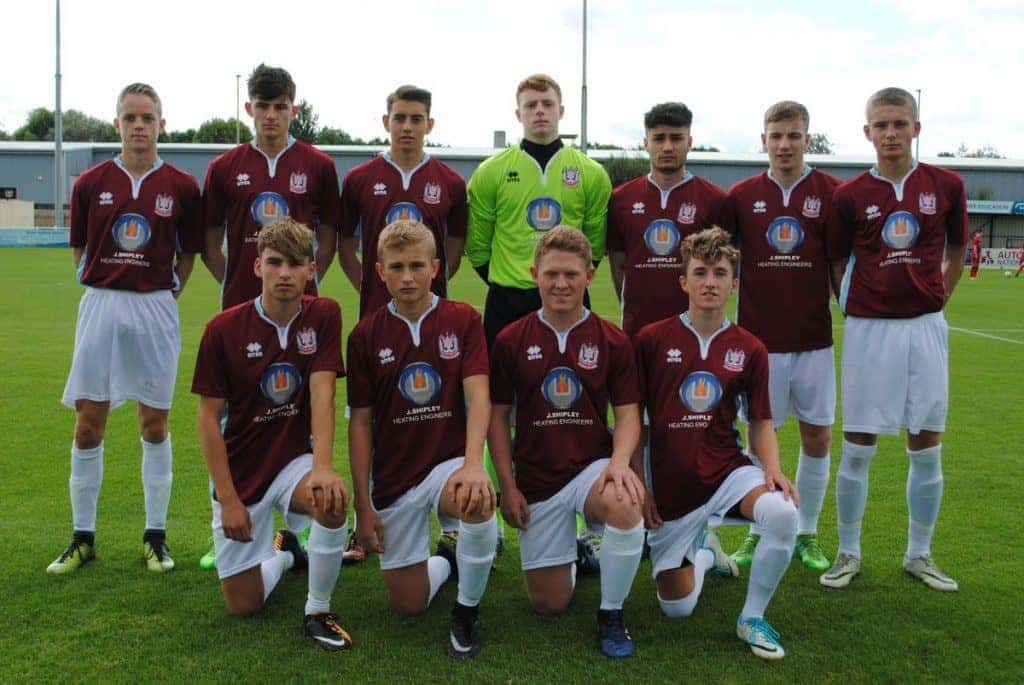 South Shields U19 boss Lee Picton said that his side weren't "ruthless" enough in their 2-1 victory over FC United of Manchester U19's.
Goals from Michael Colquhoun and Joe Hassanin were enough to stretch Shields' league lead to three points, although Picton believes the team were far from their best.
"It was a bit of a mixed bag for me, I thought we should have won the game more comfortably," he said.
"It was a combination of missed chances and not being ruthless enough, but also letting them penetrate behind our defensive line a bit too easily at times"
He also offered his thoughts on the controversial dismissal of the two players:
"I didn't [see the incident], but Joe feels that he's been hard done by, and feels that he got the wrong end of the decision. It's always disappointing when you get one of your own players sent off".
Picton acknowledged that his team were largely on the back foot in the second half following a missed penalty and a goal from the away side, saying that the team became "a bit more tentative".
"I think it's another learning point from us how to deal with the psychological side of the games.
"I felt that after conceding the goal we could have dealt with the following 10-15 minutes a little bit better. We became a bit more tentative, lost control of possession and gave away territory.
"We've got to work on being a little bit stronger and tougher mentally, grabbing the game by the scruff of the neck when it needs to be and get back on the front foot again".
Shields face Halifax Town next week, who currently sit six points behind the Mariners in third with a game in hand.
The sides couldn't be separated earlier in the season in a 1-1 draw, but Picton is "looking forward" to improving on this, but accepts that it's going to be a "tough test".
"They like to play the right way as we do. If it's half as good a game as it was here then it'll be a really good experience for the players themselves so we are thoroughly looking forward to going down there.
"We know it will be a tough test because they're a good side and we will hopefully step up to the mark and improve on various things that we maybe fell down a bit on today and get back to our usual high levels".