Breast cancer affects 160 out of 100,000 people in South Tyneside. In the area, more than 40 people out of the 100,000 lose their life to the disease. One man, Colin Burgin-Plews, also known as the Big Pink Dress, has watched his wife's friend survive, but watched another friend die from the second biggest cancer killer in the UK. This was what started Colin's fight to raise money for breast cancer charities and ultimately the Big Pink Dress.
It began in 2014, when Colin's wife's friend was diagnosed with breast cancer.
"It was horrendous watching her go through it," Colin said.
Colin was working in a nursing home at the time and decided he would take on the challenge of completing the Great North Run. But when Colin's fundraising pack arrived there was one catch – he had to wear pink.
He said: "As a six foot six ex-forces bloke I didn't own anything pink, except a Stars In Your Eyes costume from a show we had at the nursing home at Christmas. [It was] a pink Diana Ross dress."
He told supporters if he could fundraise £350, that he would do the Great North Run – in the dress.
He raised more than £1500 for the cause.
Afterwards, the 48-year-old gained a lot of attention and donations carried on coming.
He said: "In the first year I raised over £11,000."
"Marilyn lost her battle the same day I hit £10,000 [for Breast Cancer Now]. It gutted me totally."
To carry on Marilyn's legacy Colin carries a ribbon with her name on every dress.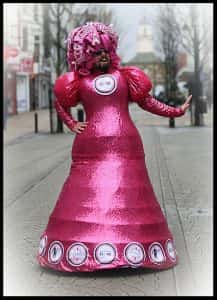 "Marilyn was so supportive. We messaged a lot and became friends. She used to tell me all the pain she was going through and the tears but she was so strong.
"It makes you feel helpless watching them struggle through pain.
"It truly broke my heart the day she died," he added.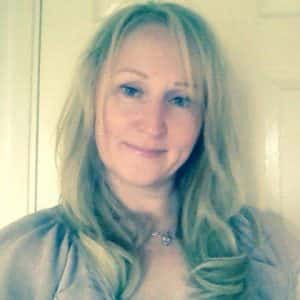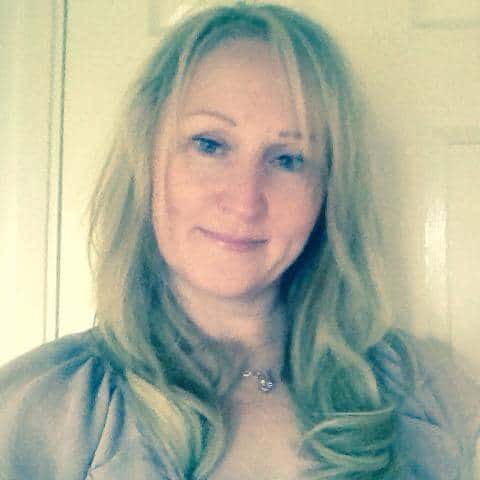 But Colin's running didn't start when he completed his first Great North Run.
He used to be the Royal Air Force 400m record holder and used to train at Jarrow and Hebburn Athletics club.
And to this day Colin has completed two London marathons, three Great North Runs, two Manchester half marathons, three Gateshead 10km races and a Sunderland 10km as well as two LGBT 5km races.
He has also been the host at the Perth Races ladies day raising £13,000 for charity.
Colin, who makes his own dresses, does not see himself hanging up the Big Pink Dress.
So far, Colin has raised £23,000 for Breast Cancer Now and to expand those funds further Colin is hoping to run 1000 miles across England to every premier football ground in 2018.
"[I want] to raise as much awareness and money as possible. If one woman checks herself because of what I do then I've been a success," he said.