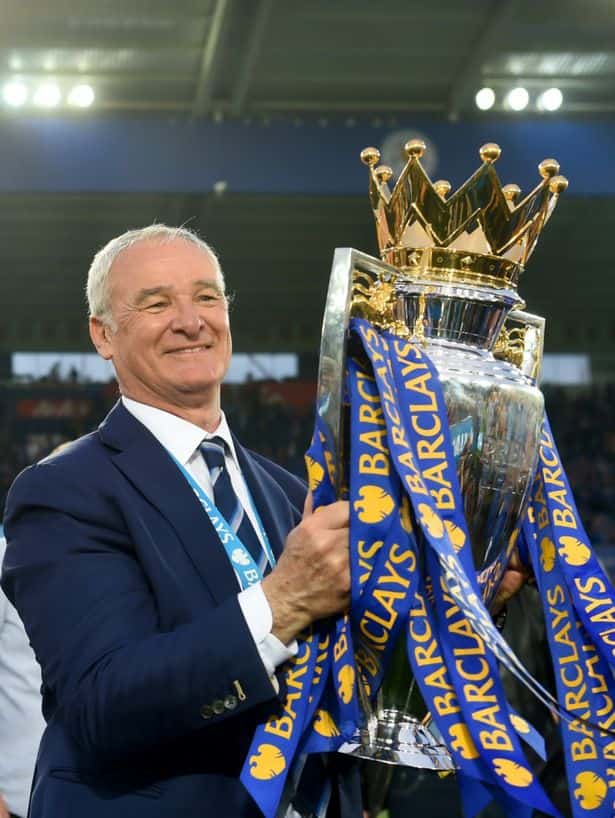 Just 9 months ago, Claudio Ranieri represented everything we love about football but last night became victim of everything that is worrying about the sport. 
After Leicester City narrowly avoided relegation in 2015, Ranieri took over from Nigel Pearson and set about making history, culminating in the Premier League title on 7 May 2016.
It was a fairytale, not only for Leicester fans, but fans across the globe as the club defied the 'financial order' and 'playing style' of world football.
Despite losing N'Golo Kante to Chelsea, heroes Jamie Vardy, Riyad Marhez, Danny Drinkwater and Kasper Schmeichel, who were all tipped to follow Kante out of the club, pledged their allegiance to the Champions and signed new long-term deals.
But in a dramatic turnaround, Leicester have struggled this season and sit just one point above the relegation places, registering just five wins in the league.
After losing to Sevilla in the Champions League on Wednesday night, rumours began circulating around social media yesterday evening that an announcement regarding Ranieri was imminent and at 20:00 the club released an official statement to confirm the sacking of their manager.

It's a common debate in professional football, are managers being given enough time?
Ranieri's case seems harsher than usual considering the feats of last season and support appears to be overwhelmingly in the Italian's favour.



Famous Leicester supporters Gary Lineker and Mark Selby could not hide their disappointment on Twitter either.
Former Foxes striker Lineker described the action as "unforgivable" while snooker ace Selby called Ranieri a "legend".
So what's next for Leicester City? Roberto Mancini is the bookmakers favourite to take the reigns at the King Power Stadium but even he has spoken out in support of his compatriot.




Mancini wasn't the only manager to have sympathy for Ranieri as Sunderland boss David Moyes described the event as: "disappointing for managers all around the world".
"It made me think how lucky I was to do 11 years at one club and how few people will maybe get to do that," Moyes told SAFC.com
"It's put in perspective how you can win the Premier League, go three quarters of next season, not doing so well and you can lose your job."
When asked about how it might affect the relegation battle Moyes said: "I think sometimes clubs do it to get an impact – I'm hoping it doesn't have any impact."
Sunderland face Everton at Goodison Park tomorrow, 15:00.