By Amie Slack
A North East grandmother is tackling a half marathon for her favourite local charity.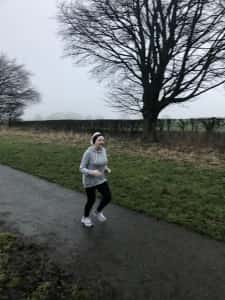 Lynda Dixon, 62, from Ferryhill, County Durham is going to run 13 miles in the Great North Run for the Great North Air Ambulance Service.
Mrs Dixon is a retired secondary school teacher of 34 years, and is now attempting to ease her arthritic pain by running from Newcastle upon Tyne to South Shields. Although she claims to be "Mrs Average" – we beg to differ!
Lynda saw the positive effects that running had on her daughter, such as weight loss and a positive mental attitude and wanted to try it out.
She started by downloading 'Coach to 5k' when she lived in Hartlepool, and went from struggling to run for a bus – to completing the Race for Life twice. With the cold weather, Lynda slowed down with her fitness. But seeing her daughter complete the Race for Life when suffering from a heart problem, she decided to be spontaneous and sign up for the 2017 Great North Run.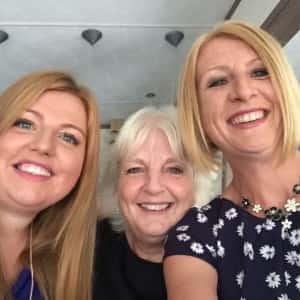 The Dixons have a caravan in Cumbria, and they often see the Great North Air Ambulance (GNAAS) helicopter around helping people.
Lynda said: "A couple of years ago it landed on the site to help someone and it brought it home to me that the service they provide is so vital.
"The site often does fundraisers for GNAAS and it has become my favourite charity. As soon as they advertised places for the Great North Run I applied and got one."
The Air Ambulance gets around 1000 call outs each year.
Mandy Drake, head of fundraising at GNAAS, said: "We are so grateful to Lynda for taking on this huge personal challenge.
"Without help such as this, we would not be able to stay in the air. We rely entirely on the generosity of the public to survive and so we are indebted to her."
Lynda is training three times a week with her newly purchased Fitbit. She often competes with her family members to see who has done the most steps. Once she even jogged around her coffee table to build up her step-count!
"My family are very proud – but again, it just feels normal to me. Anyone could do it if they put their mind to it."
Lynda's JustGiving page aims to raise £370 for the charity.
The Great North Run is taking place on September 10.