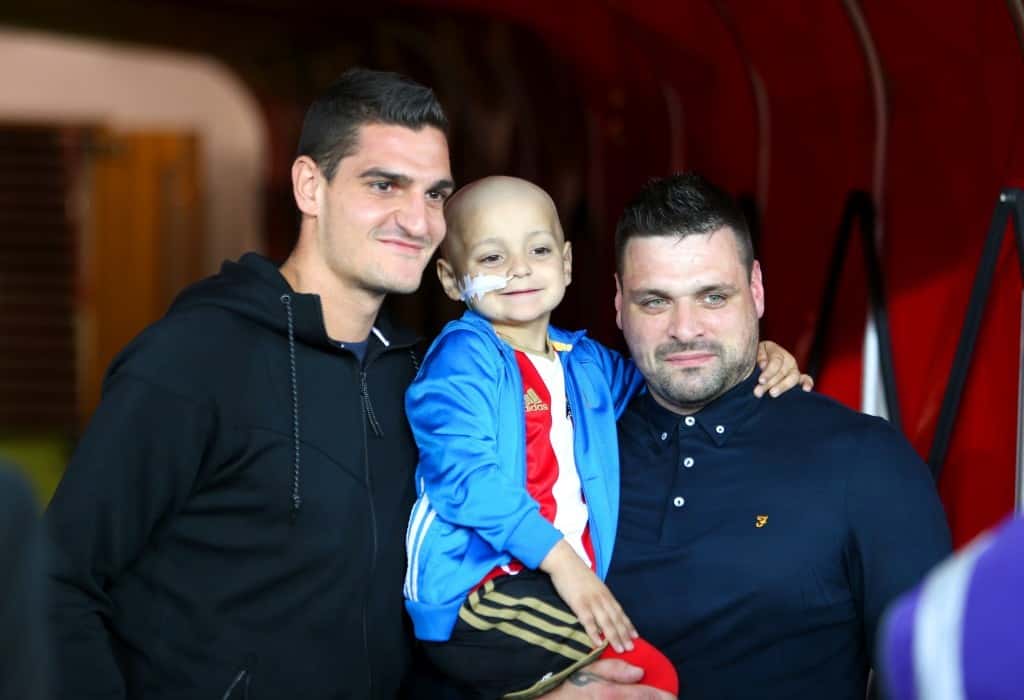 Ryhope CW have raised just under £400 for the Bradley Lowery's Fight campaign following a collection at their home Northern League game on Saturday against Consett AFC.
Colliery Welfare's boss Gary Pearson suggested the idea for the club to send Christmas cards to the terminally ill five year-old following a widespread social media campaign, as well as having a collection bucket on the gate.
The former Darlington 1883 man was overwhelmed with the club's response, as well as the chairman, Darren Norton's contribution towards the local boy's fund.
Pearson said: "I just thought I'd mention it to Leon (Ryan), Stuey (Gooden) and Darren if they would be happy if we did a collection on the gate and a packet of cards for the players to fill in.
"Darren welcomed it with open arms and said whatever we donate, he'll match, which was very kind of him."
Lowery, 5, was diagnosed with neuroblastoma at the age of two, and although he initially beat the cancer after a two-year battle, he went into remission in July 2016.
The family have launched a campaign to raise funds for treatment which is expensive and unavailable in the United Kingdom, but following huge support on social media of Premier League clubs among others, has now raised £618,392.
Pearson said: "You see it on social media, you see teams like Sunderland and Everton getting involved, and it's great to see.
"Me, personally, I live less than ten minutes away from him and we recently found out with a small relationship between my wife's friends."
Bradley's cause continues to be supported locally, after Sunderland AFC invited him to be mascot against Chelsea at the Stadium of Light on Wednesday evening.